About Guide Dogs Tasmania
Guide Dogs Tasmania is the only state-based provider of Guide Dog services in the community, with local instructors available to provide ongoing support and aftercare.
Our Guide and Assistance Dogs provide people with so much more than just independence, freedom and inclusion.
They become loyal and loved companions, who bring joy, hope and opportunity, not only to the people whose lives they are changing, but also to their families.
It costs more than $50,000 and takes two years to raise, train, match and provide ongoing support to every dog that joins our training program.
Guide Dogs Tasmania relies on the support of the community to provide these life-changing services to Tasmanians in need.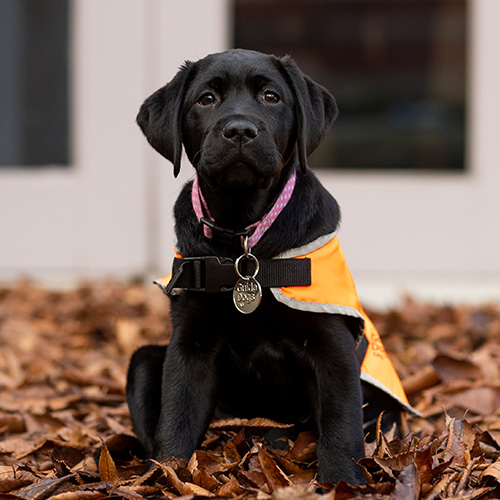 Meet Guide Dog Mobility Instructor, Sean
We are not only proud to have been a part of the Tasmanian community for more than 60 years; we're also very thankful for the uniquely Tasmanian support we receive within that community. It's what enables us to continue working to help transform lives, one person at a time, one dog at a time.
Our generous donors and corporate partners share our vision to enhance the quality of life for those who are living with disability, by assisting in their achievement of independence, mobility and community connection. Together we are working to make a meaningful difference right here, right now.
We are honoured to have Her Excellency Professor the Honourable Barbara Baker AC, Governor of Tasmania as our official Patron. Tasmania's 29th Governor, Her Excellency the Honourable Barbara Baker AC, was sworn to Office at Government House on Wednesday 16 June 2021. Previously she was a judge at the Federal Circuit Court of Australia and was the first Tasmanian woman to be appointed as a Federal Magistrate in 2008. Prior to her appointment as Governor, she worked as a legal practitioner for over 23 years and practised as a barrister at Burbury Chambers. Her Excellency is known for her enormous contributions made to the administration of justice, the advancement of specialist advocacy in the family law jurisdiction and the promotion of women at the bar.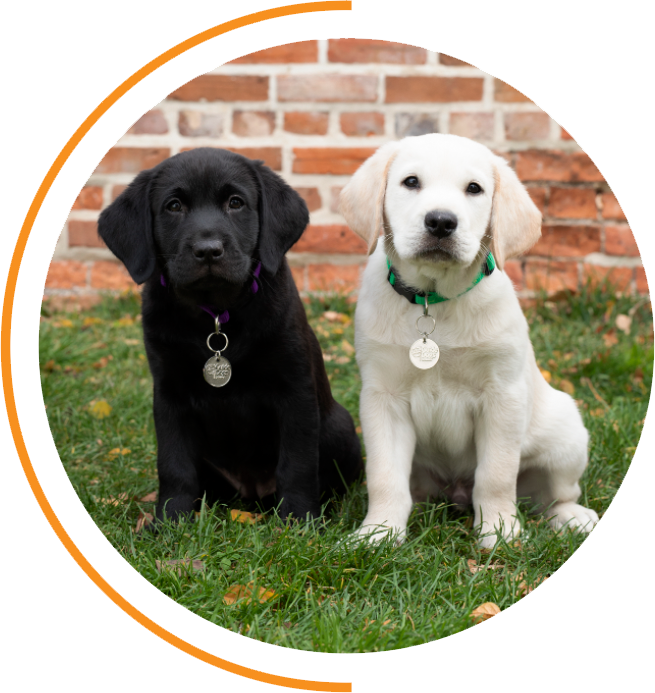 New Arrivals
Young recruits are specially bred, and spend time with their mum and siblings to develop confidence and responsiveness through play.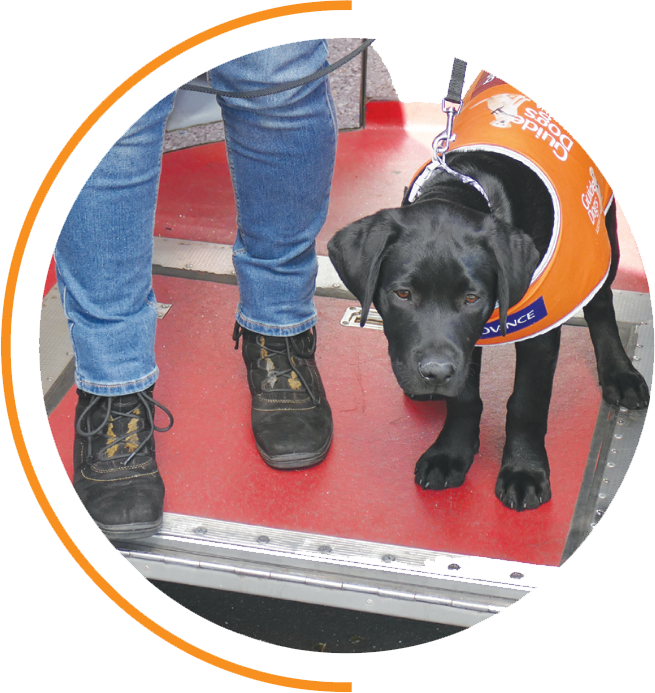 Puppy Raising
At 8-10 weeks, puppies move in with their Puppy Raisers and go everywhere they do – to shops, cafes and on public transport – to help them become well-socialised and comfortable with the world around them.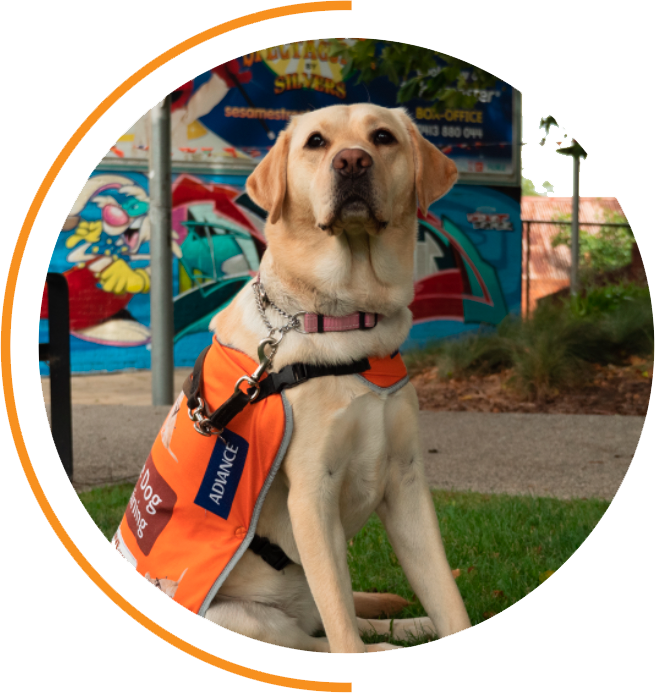 Formal Training
At around 18 months of age, they begin formal training to become either Guide or Assistance Dogs, learning important skills and guiding techniques such as avoiding obstacles, stopping at kerbs and assistance roles.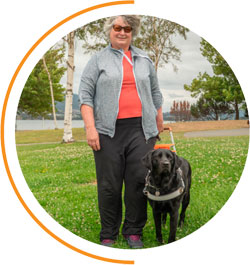 A Perfect Match
At around 2 years old, when they've learnt all the skills required, our puppies graduate. They're then carefully matched with someone whose needs, lifestyle, and personality they complement well.
In 1957 it was resolved at the Scottsdale Zone Convention that Apex would initiate the formation of a Guide Dogs for the Blind Association in Tasmania, and a sub-committee was appointed for this purpose. This committee didn't wait for the official body to be formed before sponsoring the recipient of the first guide dog in Tasmania.
George Grainger, Chief Telephonist with the Hydro-Electric Commission in Hobart, had trained with a Guide Dog at the Exeter Training Centre in England but had been unable to bring his canine friend with him when he emigrated to Australia. A successful public appeal was launched and Mr Grainger was sent to Perth for retraining and 4 weeks later, in April 1958, he returned with Rumpus, Tasmania's first Guide Dog.
On 30 July 1958 the Lord Mayor of Hobart, Sir Archibald Park, called a public meeting in the Town Hall at which it was decided to form Guide Dogs for the Blind Association of Tasmania, and a formation committee was elected.
In 1960 a northern regional committee was formed in Launceston with the backing of Apex, and in 1974 this committee alone raised $10,000. The committee became the forerunner of many auxiliaries established throughout the State, who existed to raise funds for the Association.
In 1960 the Governor of Tasmania accepted patronage of the Association, and around this time the Attorney General also approved the use of the prefix "Royal", and thus the Tasmanian branch became the only individual member of the Guide Dogs Associations to be so honoured. The Tasmanian Governor of the day traditionally accepts the position of Patron.
A Guide Dog Act, prepared by the then Minister for Health, The Hon. MG Everett QC was approved by parliament in 1967.
In 1987 we acquired office accommodation in Launceston and Devonport, and we purchased the Hobart office in 1988.
In 1987 Royal Guide Dogs took over the operations of The Lord Fraser Home for the Aged Blind in North Hobart, from the Royal Society for the Blind and Deaf, and 8 years later purchased the Crown Title to the Home from the State Government. Guide Dogs ran this facility until it was sold to the Friends School in 1996 for around $700,000 transferring its bed licences, staff and residents to the Queen Victoria Home Inc.
The Devonport office property was sold in 1995, and the Risby Street property in Ulverstone was purchased for the purposes of running a more central North-West Low Vision Clinic and fundraising depot. The Lions Club provided the equipment for the Low Vision Clinic and took an active role in promoting it. This property was sold in the mid 2000s.
In June 2016, Guide Dogs Tasmania merged with VisAbility Ltd to allow for the delivery of a greater range and level of service for people living with a disability in Tasmania.
As VisAbility Ltd grew to offer more services, it led to a review of its entity structure and the launch of a new parent name in 2021 – EverAbility Group.
We are proud of our history and excited by the future.
For more information on EverAbility Group, visit www.everabilitygroup.org.au
Guide Dogs Tasmania is owned and operated by EverAbility Group Ltd
ABN: 11 157 291 960
Sign up to keep up-to-date
Get occasional updates about our puppies and their life-changing journeys, meet the Tasmanians they're helping, and receive special event invitations.
Sign Up For Puppy News