Our Puppy Love Members are a very special group of people who, through regular monthly donations – no matter how small or large – are supporting our incredible pups to become life-changing Guide, Therapy or Autism Assistance Dogs for Tasmanians in need. 
Ultimately, that means people with a disability – people right here in our own community – can gain the confidence, mobility, independence and community connection to live the life they choose.
It's a two-year, $50,000+ journey for each and every extraordinary dog, supported by our wonderful Puppy Love Members who are with us every step of the way.
As a Puppy Love Member, you will:
Give a meaningful gift that continues to grow, play learn, love, give and guide through life
Help provide all the things a puppy needs to thrive, develop and be taught the skills that will help them fulfil their remarkable potential. This includes everything from training and vet care to food, toys, beds, brushes and leads
Receive regular updates on the people and pups you're supporting, as well as invitations to special events
Help our dedicated teams work with resources that are planned for, not hoped for
To join Puppy Love, please click on the button below. This will take you to our Donate page. Simply chose the amount you would like to give monthly, and click the box that says 'make this a regular monthly donation' – and we'll set you up as a Puppy Love Member.
Join Puppy Love now
For more information, please contact our Regular Giving Coordinator:
Phone: (03) 6232 1222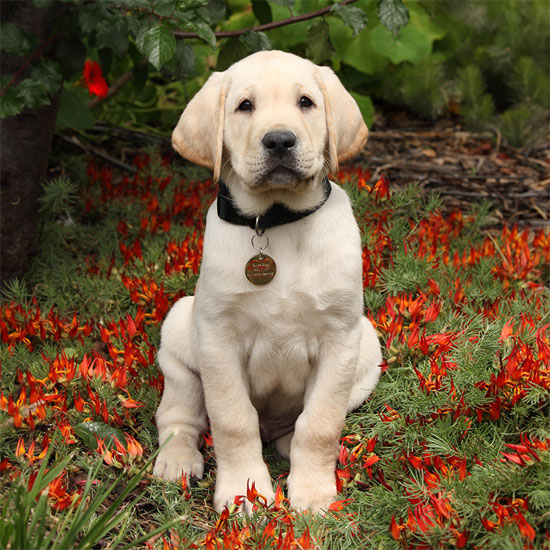 I'm so pleased to be a Puppy Love Member, knowing my small, regular donations help these incredible puppies on their journey to transform someone's life. I like knowing I'm also helping ensure Guide Dogs Tasmania has funding it can count on, and I'm proud of the difference that together, we're helping to make in our own little part of the world.
Sign up to keep up-to-date
Get occasional updates about our puppies and their life-changing journeys, meet the Tasmanians they're helping, and receive special event invitations.
Sign Up For Puppy News