Therapy Dogs are primarily used in organisations such as schools, hospitals or in therapy settings and help deliver creative ways for children to achieve their therapy goals.
Who can apply for a Therapy Dog?
A healthcare professional working with assistive therapies or organisations wishing to include animal-assisted therapies into their programs.
Any child or adult living with a condition or disability that has been assessed by Guide Dogs Tasmania as benefiting from a Therapy Dog, who can provide a safe and loving home, and demonstrate the ability to care for a Therapy Dog physically, emotionally and financially.
Apply for a Therapy Dog
For more information, please contact our Guide Dog Services Department:
Phone: (03) 6232 1222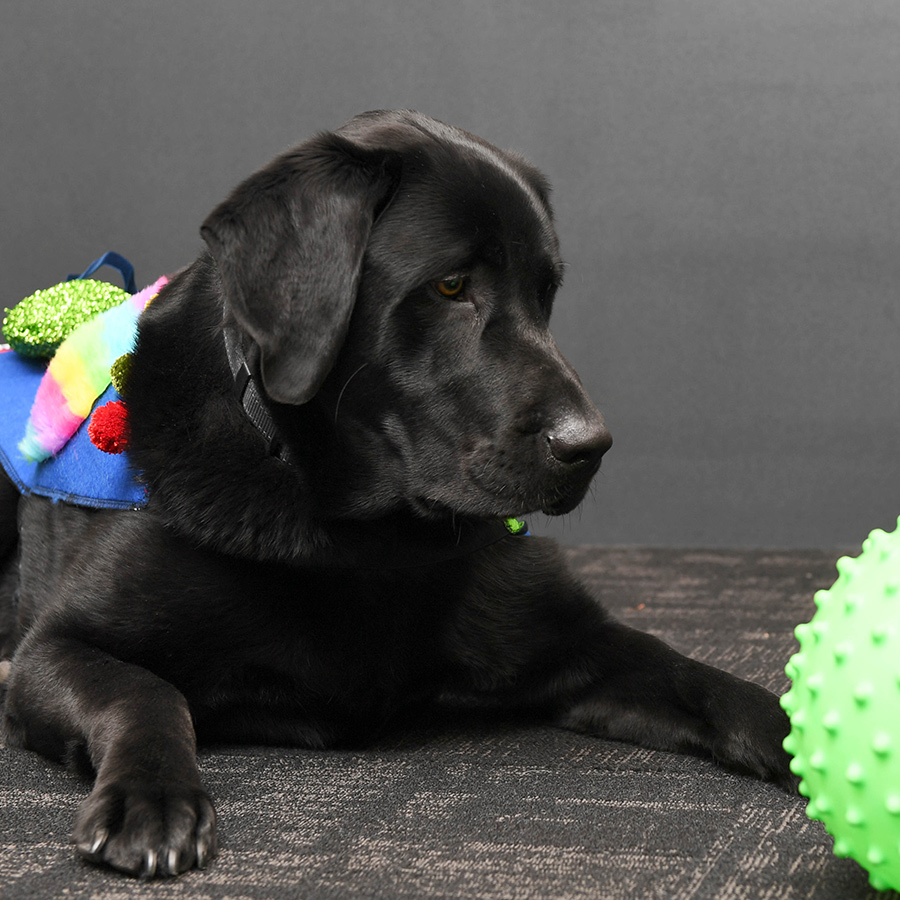 Access
A Therapy Dog does not have public access rights
Eligibility includes
A child or adult with a disability or illness
A health care professional working with assistive therapies
Organisations seeking to include animal-assisted therapies into their programs
The ability to care for a dog
Able to provide a safe and loving home
Meets the home assessment and handling requirements
Dog selection process
Has sound temperament
Has good basic obedience
Engages positively with people
Matching process
Suitability of the dog to the role
Time can be allocated within the day for the dog to engage in non-therapy activities
Ability of the main handler to apply the techniques required
"Dog-Assisted Therapy has has been shown to benefit children of all ages and with a range of disabilities. Children can often make a unique connection with a Therapy Dog, allowing them to achieve their goals which may not have been possible or may have taken much longer."
Tennille, Team Leader, Kites Therapy Tasmania