Fundraising for Guide Dogs Tasmania is a great way to make a difference and get your local community or friendship group involved in supporting a worthwhile cause.  Whether it be holding a fundraising event at your school, community group, group activity, or workplace, there are many ways you can help.
We're always on the lookout for volunteers to help in a range of different roles. Based at either our Hobart or Launceston office, you could be doing a range of tasks from week to week, or month to month.
Roles include:
Collecting and replacing our iconic collection dogs
Selling merchandise at a pop-up stall
Organising a fundraising activity
Preparing items or packs for activities
Lending a hand for our annual Street Appeal
Download our Fundraising Kit to learn everything you need to know about fundraising for Guide Dogs Tasmania.
Get your Fundraising Kit
Head to our Grassrootz page to get started!
Start fundraising now
For more information, please contact our Community Fundraising Coordinator:
Phone: (03) 6232 1233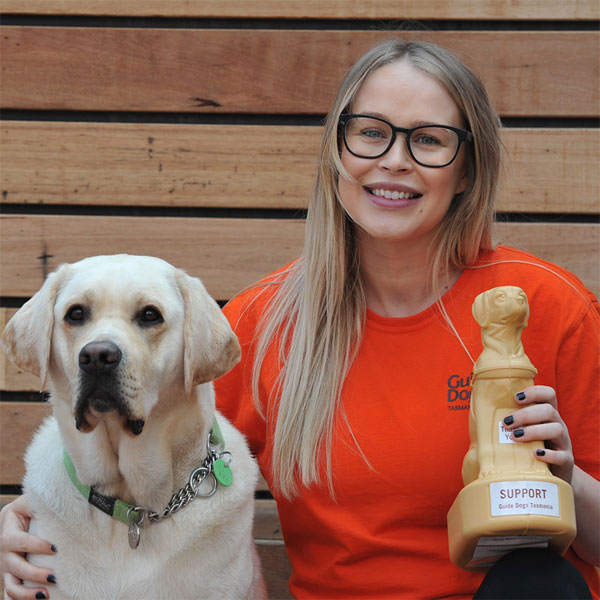 Sign up to keep up-to-date
Get occasional updates about our puppies and their life-changing journeys, meet the Tasmanians they're helping, and receive special event invitations.
Sign Up For Puppy News