Guide Dogs Tasmania's iconic collection dogs patiently sit in cafes, shops and restaurants across the state. They raise vital funds for our programs, helping us raise and train life-changing Guide, Autism Assistance, Facility and Companion Dogs for Tasmanians living with disability.
Our Mini Dogs are designed to take up minimum space, and sit proudly on a countertop to collect any spare change.
If you would like to join the team of supportive Tasmanian businesses and host a collection dog at your venue, please complete the form below, or get in touch.
Apply Now
For more information, please contact our Community Fundraising Coordinator:
Phone: (03) 6232 1233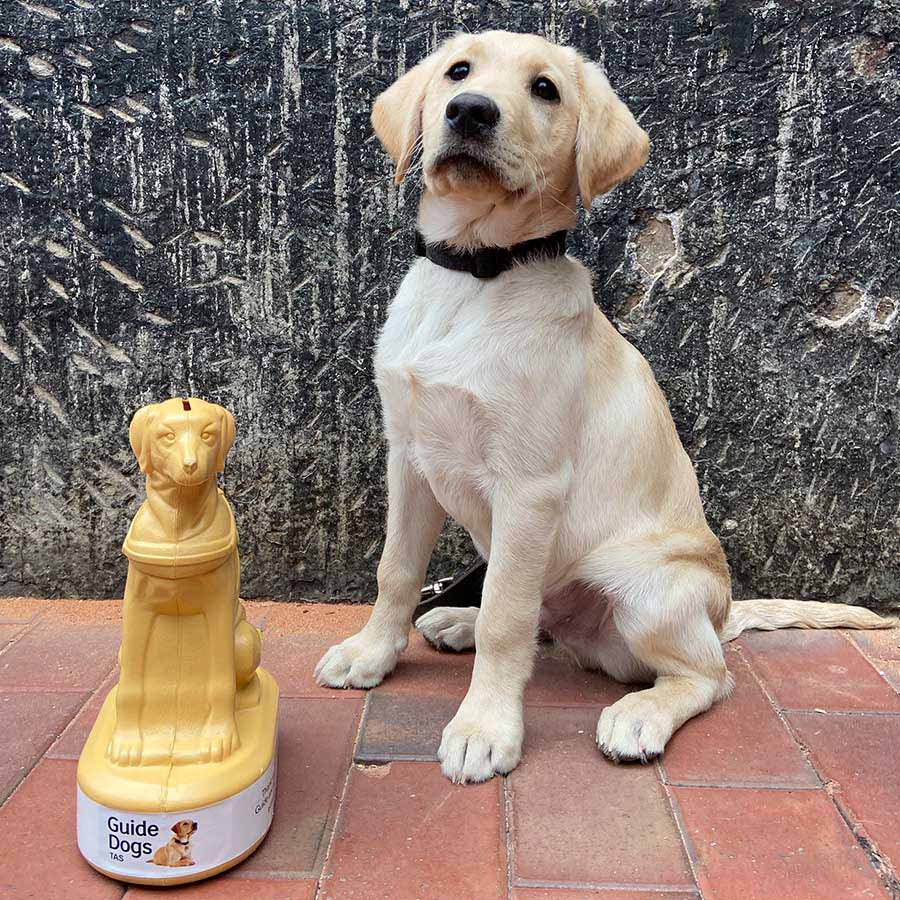 Every cent counts!
Around 2000 local Tasmanian businesses currently host a Collection Dog.
Collection Dogs are collected quarterly and the amount raised counted by our dedicated team of volunteers. Twice yearly, you will receive a special 'Thank you' certificate with the amount you and your customers have raised.
We also offer a self-banking option if we do not have a volunteer in your local area. Host businesses can empty, count and forward donations to us twice annually or quarterly via direct deposit. Hosts simply provide their unique site identification number as a reference when the complete their direct deposit.
We won't, under any circumstances, hold your business liable for any Collection Dogs in the unfortunate event of theft. We do encourage businesses secure the Collection Dogs, and can provide necessary equipment.
Collection Dog Application Form
Sign up to keep up-to-date
Get occasional updates about our puppies and their life-changing journeys, meet the Tasmanians they're helping, and receive special event invitations.
Sign Up For Puppy News