Guide Dogs Tasmania is a leading, specialist provider of Guide Dog services for Tasmanians living with low or no vision. 
Our Guide Dogs are specifically trained to help people retain their independence, increase confidence and social interaction, to allow for greater participation in work, study or recreational activities, and provide a sense of safety.
Skills include: 
• Helping their handler to avoid obstacles
• Stopping at kerbs and steps to maintain safety 
• Assisting in locating destinations as well as traffic lights, chairs and doors.
A Guide Dog has full public access rights in accordance with the Guide Dogs and Hearing Dogs Act, 1967
Apply for a Guide Dog
For more information, please contact our Guide Dog Services Department:
Phone: (03) 6232 1222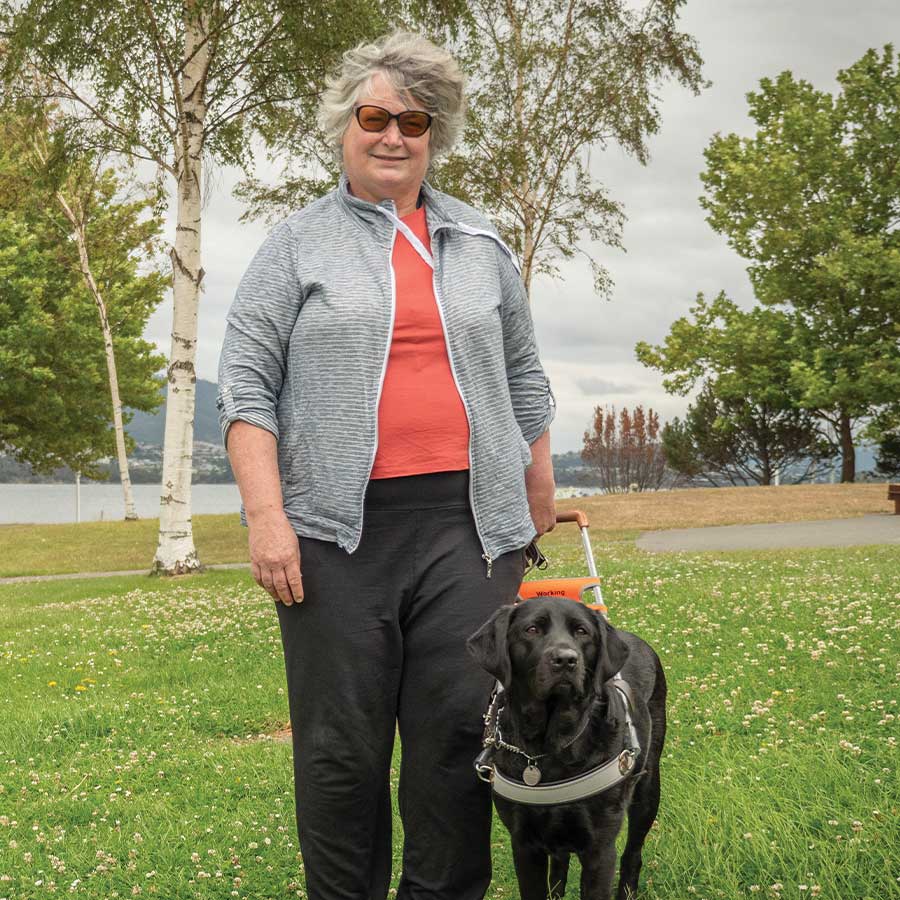 "Having Billie makes the world feel much friendlier, because before, it was all about obstacles, whereas now, it's just about freedom."
Anne, Guide Dog Handler