Facility Dogs are highly trained dogs that undertake specific, skilled tasks in a variety of different situations within a facility environment. 
Facility Dogs work in offices, hospitals, courts, educational settings and many other places. Each Facility Dog receives tailored training for the type of facility they will attend.
Facility Dogs can help by supporting people in challenging situations. They can also make people feel more comfortable, especially in a new or unfamiliar environment.
Complete the expression of interest form
For more information, please contact our Guide Dog Services Department:
Phone: (03) 6232 1222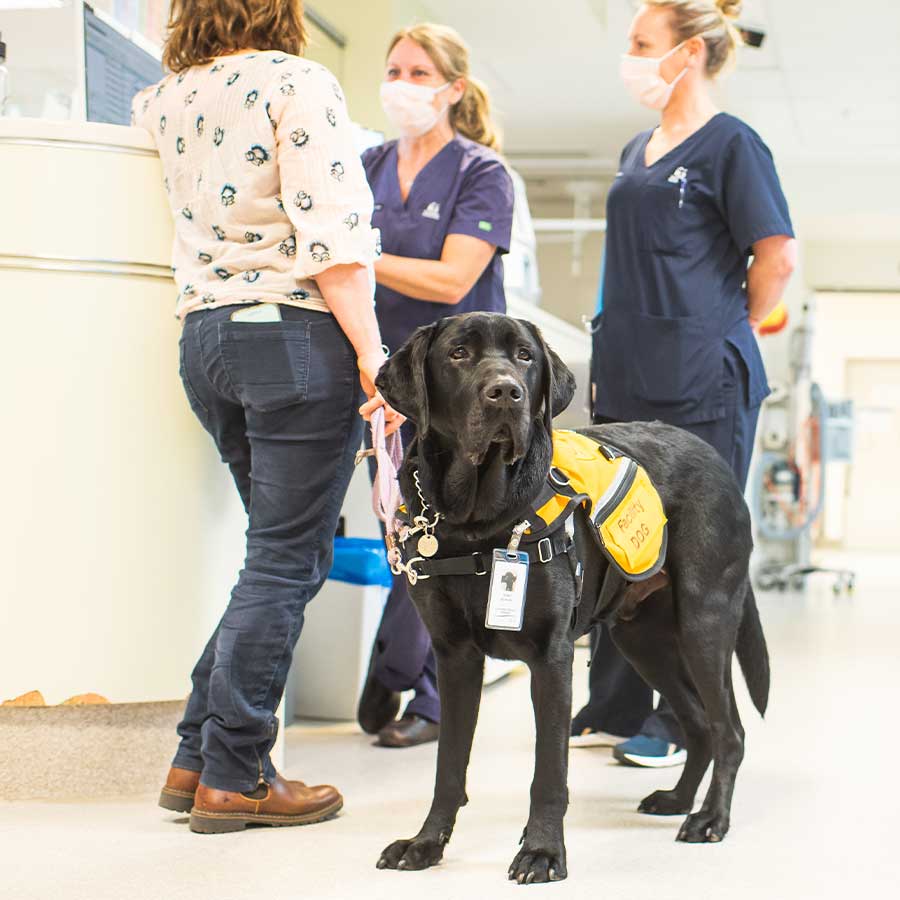 "Facility Dog Gilbert has lifted spirits in just a few short months. He puts a smile on everybody's face. It's amazing for morale."
Dr Lucy Reed, Director of Emergency Medicine at the LGH
Please note:
Assessment of facility and primary handler's home will be conducted prior to each Facility Dog placement.
Every Facility Dog program is unique and tailored to the individual facility and dog. This means program development can take longer than expected, but ensures the best possible outcome for your organisation, clients and staff.
The Guide Dog Tasmania Facility Dog program is a fee for service model through a lease arrangement.  A formal contract is signed on placement of the dog and Facility Dogs remain owned by Guide Dogs Tasmania.
Facility Dog Expression of Interest form