Our Ambassador Dogs have the very important job of representing our organisation for education and awareness at events and in the media.​ Each Ambassador Dog started life training to be a Guide Dog, Therapy Dog or Autism Assistance Dog, but it was decided these friendly and fun-loving pups had the perfect qualities for the important Ambassador Dog role instead.
Our community talk program offers organisations, community groups, and tertiary institutions a unique and engaging opportunity to learn more about our services from one of our dedicated community speakers, and an Ambassador Dog!
For more information, please contact our Community Fundraising Coordinator:
Phone: (03) 6232 1233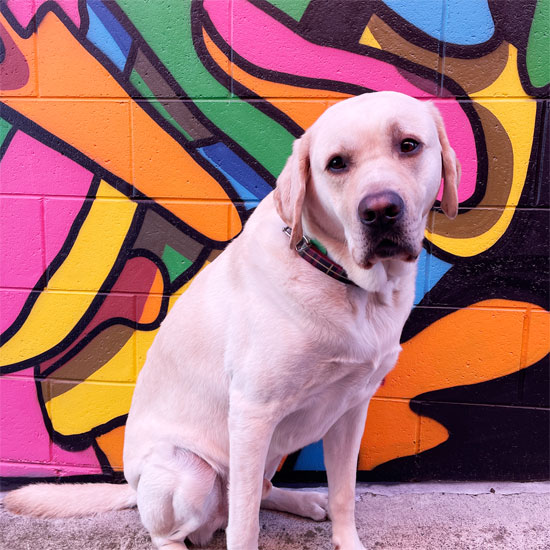 Born 20 October 2016
Some humans call me Mr Cool. I can't understand why other dogs bark at me… I think they need to relax. I like to walk very slowly. I enjoy wandering down the road behind my handler, just watching the world go by. When I'm in the park I can run like the wind though! People tell me I have gorgeous ears that look like they've been dipped in wate​r. I agree. I also love to sleep. I'm really, really good at it.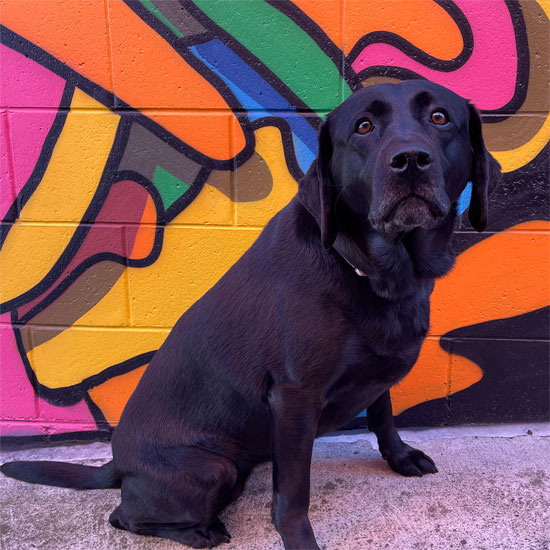 Born 3 July 2015
I love being an Ambassador Dog. I can never get enough pats and belly rubs, especially from the very small humans. I form very strong bonds with everyone who comes into my life, particular the boarders I've spent time with. I only need to hear a familiar voice or see someone in the distance to start getting really excited. I think I might be a bit magical.
Sign up to keep up-to-date
Get occasional updates about our puppies and their life-changing journeys, meet the Tasmanians they're helping, and receive special event invitations.
Sign Up For Puppy News