An Autism Assistance Dog (AAD) can help to improve the quality of life for an autistic child and their family by improving social participation, inclusion, connectedness, independence and safe community access.
An AAD is trained to assist with behaviour management and can help calm the child, reduce sensory overload and interrupt behavior patterns.
The dog provides constant and consistent support wherever the child goes. Some of the benefits reported by families include:
Increased outings with the entire family
Easier transitions between settings
Reduced stress levels
Improved social interactions
Increased independence
Improved quality and quantity of sleep.

 
Apply for an AAD
For more information, please contact our Guide Dog Services Department:
Phone: (03) 6232 1222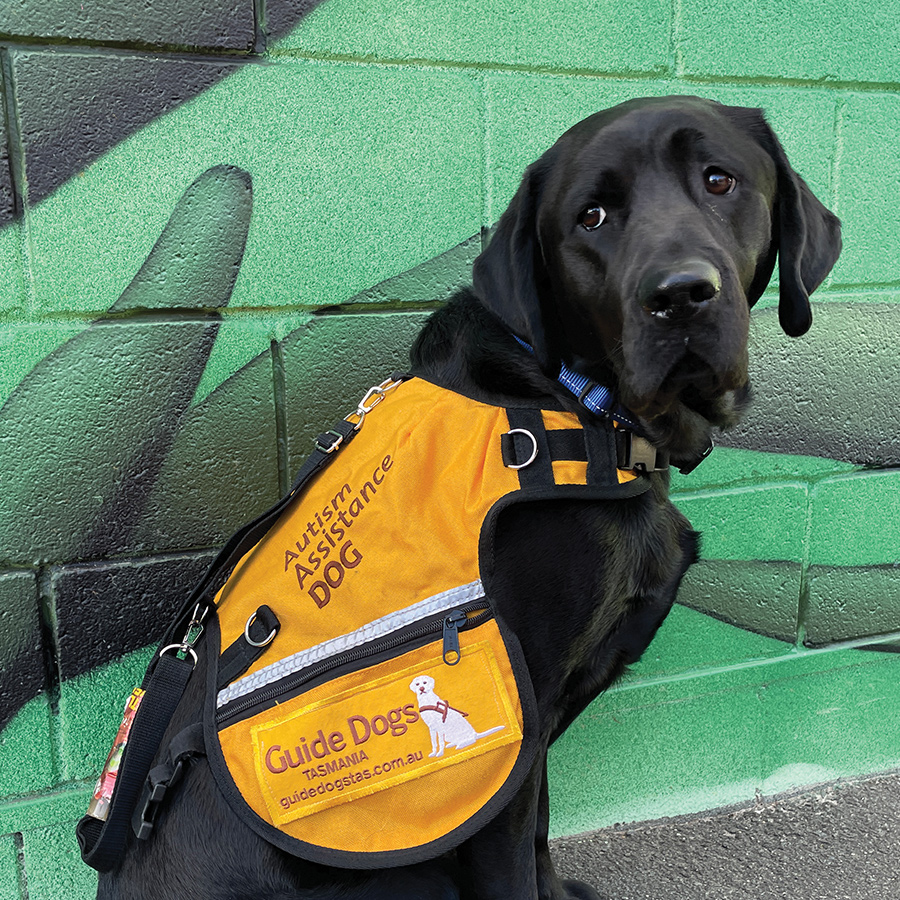 Access
An Autism Assistance Dog has the same public access rights as a Guide Dog
Eligibility includes
Aged between 3 and 8 years old
A confirmed diagnosis of autism
A severe deficit in verbal and non-verbal communication skills
A severe impairment in functioning
Limited to nil social interaction ability
Severely repetitive behaviours
Severe and frequent absconding tendencies
Dog selection process
Successfully completed six months of formal training as an Autism Assistance Dog
Matching process
The temperament of dog suits the role
Opportunities for dog to engage in play and rest periods
Suitability of dog to the family unit
Ability of the parent/guardian to apply training techniques
"Autistic children are very isolated from their peers, but a dog can help a lot with that. Having a four-legged best friend by their side can keep them calm and often boost their confidence."
Kim, Program Manager, Guide Dogs Tasmania
Apply for an Autism Assistance Dog