Our Puppy Development Program involves caring for a potential Guide Dog, Autism Assistance Dog or Therapy Dog from around eight weeks of age until he or she returns to us, at around 18 months. Without the commitment and contribution of Puppy Development Volunteers, we wouldn't be able to train the incredible dogs, who provide essential assistance and independence for so many Tasmanians living with disability.
When you raise a puppy, you'll receive ongoing support and instructions with monthly group training sessions and individual walks with Guide Dog staff.
The primary goal of the Puppy Development Program is to produce well-socialised, temperamentally and physically sound young dogs to be assessed and, those suitable, trained as Guide or Assistance Dogs for Tasmanians living with disability.
Dog Boarders
Boarders provide temporary care to pups and older dogs on our program.
Bed & Breakfast Boarders
Bed & Breakfast Boarders provide care and downtime for Guide Dogs in training when they are not required in the training program (mostly overnight and on weekends).  Dogs will need to be dropped into the office each week day.
Apply to be a Dog Boarder
Other Puppy Development Program roles
Puppy Raisers assist Guide Dogs Tasmania in the rearing of a well behaved and socialised puppy that can then enter formal training at a suitable age of development.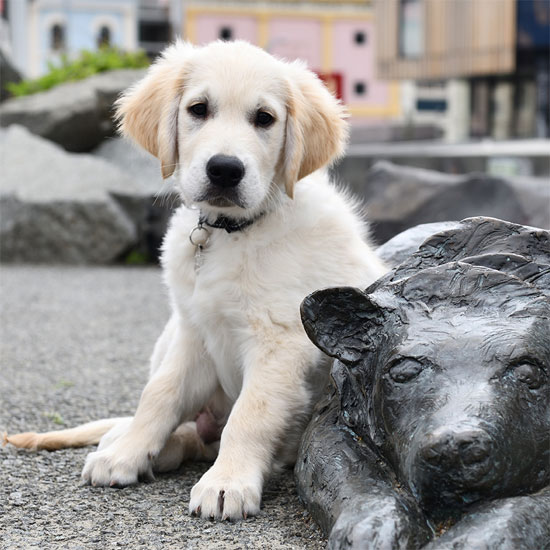 "Spending time with these amazing dogs and seeing firsthand how important they are to those living with disability makes me feel so passionate about helping wherever I can, to ensure the work of Guide Dogs Tasmania can continue."
Laura, Puppy Boarder
Sign up to keep up-to-date
Get occasional updates about our puppies and their life-changing journeys, meet the Tasmanians they're helping, and receive special event invitations.
Sign Up For Puppy News