An Autism Assistance Dog (AAD) improves the quality of life for both the child with autism, and their family, through safety, independence and inclusion.
An AAD assists with early intervention training for independence and to manage challenging situations while reducing levels of stress and distress. They help calm the child, distract or prevent meltdowns and interrupt repetitive behaviour patterns before sensory overload is experienced. An AAD will also help a child participate in social, leisure and educational activities, as well as reduce the stress associated with interaction with other people.
The dog's presence can also encourage and increase social interaction of the child and his or her siblings and peers.  
Our Autism Assistance Dog waitlist is closed. Please check in again later.
For more information, please contact our Guide Dog Services Department:
Phone: (03) 6232 1222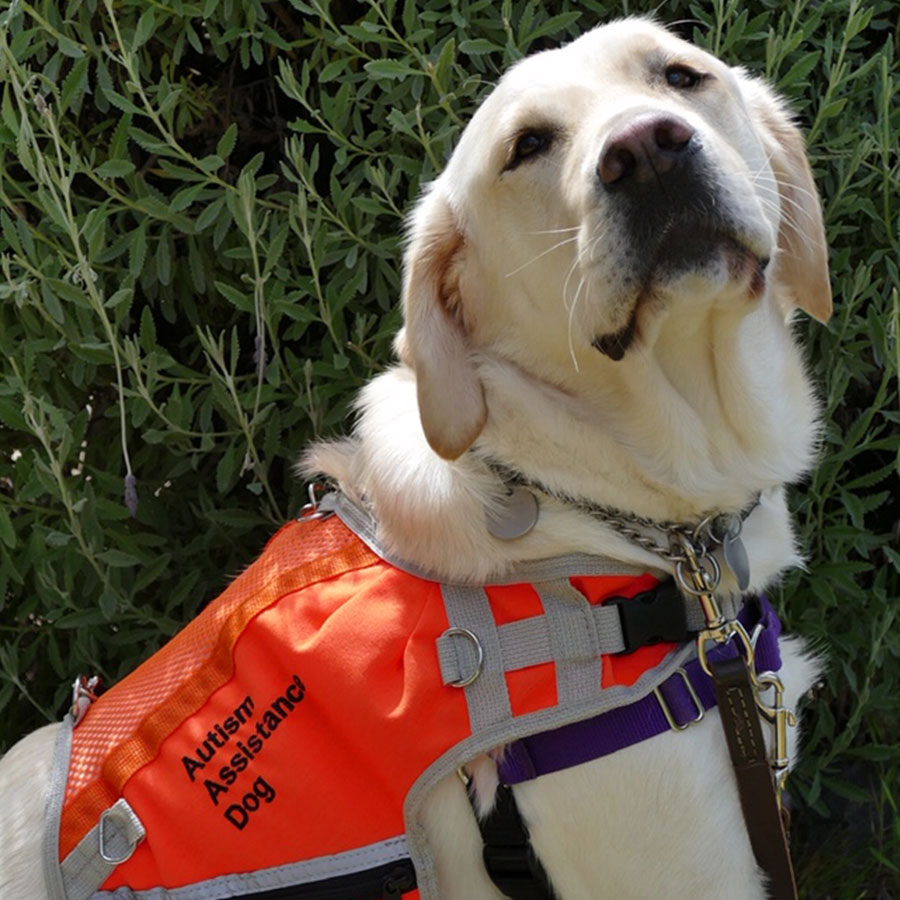 Access
An Autism Assistance Dog has the same public access rights as a Guide Dog
Eligibility includes
Aged between 3 and 8 years old
A confirmed diagnosis of autism
A severe deficit in verbal and non-verbal communication skills
A severe impairment in functioning
Limited to nil social interaction ability
Severely repetitive behaviours
Severe and frequent absconding tendencies
Dog selection process
Successfully completed six months of formal training as an Autism Assistance Dog
Matching process
The temperament of dog suits the role
Opportunities for dog to engage in play and rest periods
Suitability of dog to the family unit
Ability of the parent/guardian to apply training techniques
"Children with autism are very isolated from their peers, but a dog can help a lot with that. Having a four-legged best friend by their side can keep them calm and often boost their confidence."
Kim, Program Manager, Guide Dogs Tasmania