The Merran Thurley Society was established to honour the generosity of our wonderful supporters who have included Guide Dogs Tasmania in their Will.  It is named after a valued friend of Guide Dogs Tasmania, Merran Thurley, who has been with us for over 50 years. Born with congenital cataracts, Merran was totally blind by the time she was 14-years-old. Merran found she didn't have the same choices as other young girls, but this changed when she was placed with her first Guide Dog, Boyd, when she turned 17. 
Membership to the society is optional and free. As an honorary member to the society, you will receive invitations to special events. You will also receive an exclusive membership pin and other opportunities for recognition.
"If it wasn't for the generosity of others, I may not have been so lucky to have had eight wonderful dogs over the last five decades."
Make a lasting impact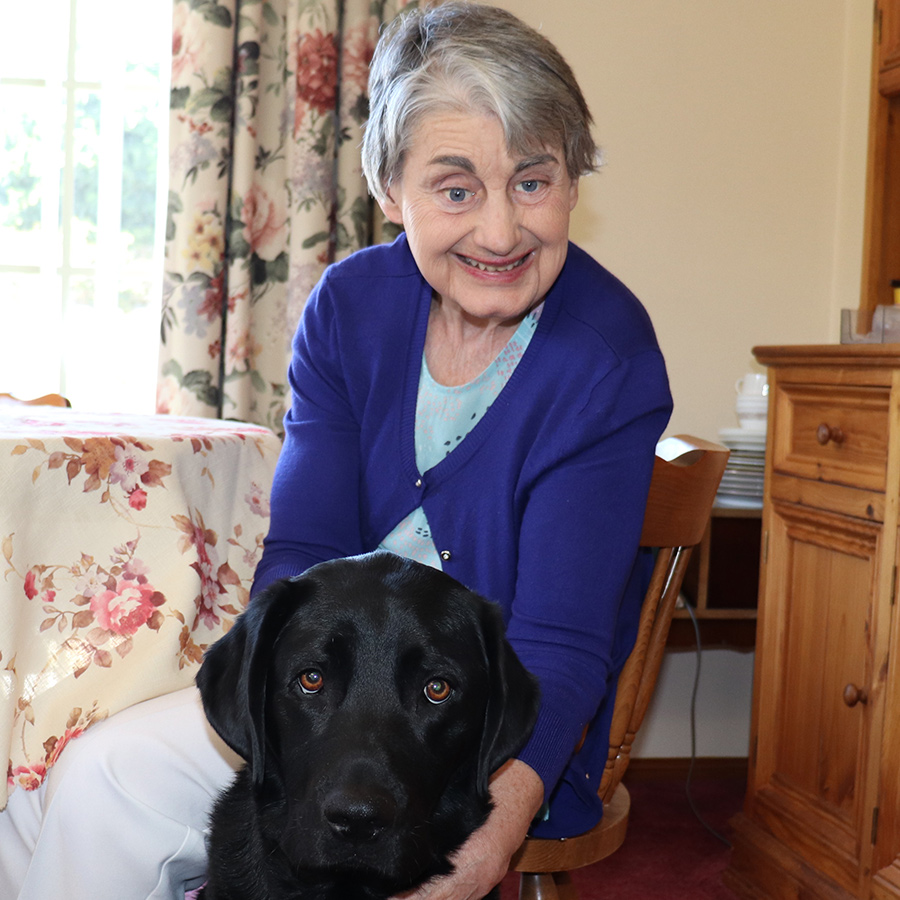 Sign up to keep up-to-date
Get occasional updates about our puppies and their life-changing journeys, meet the Tasmanians they're helping, and receive special event invitations.