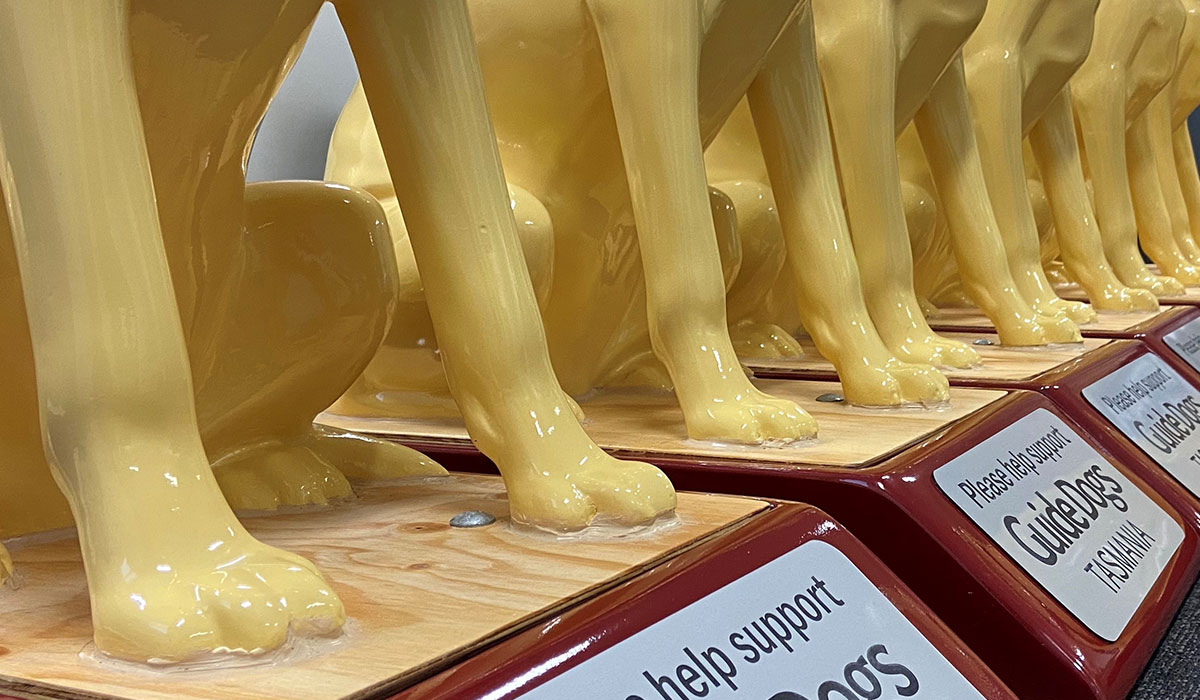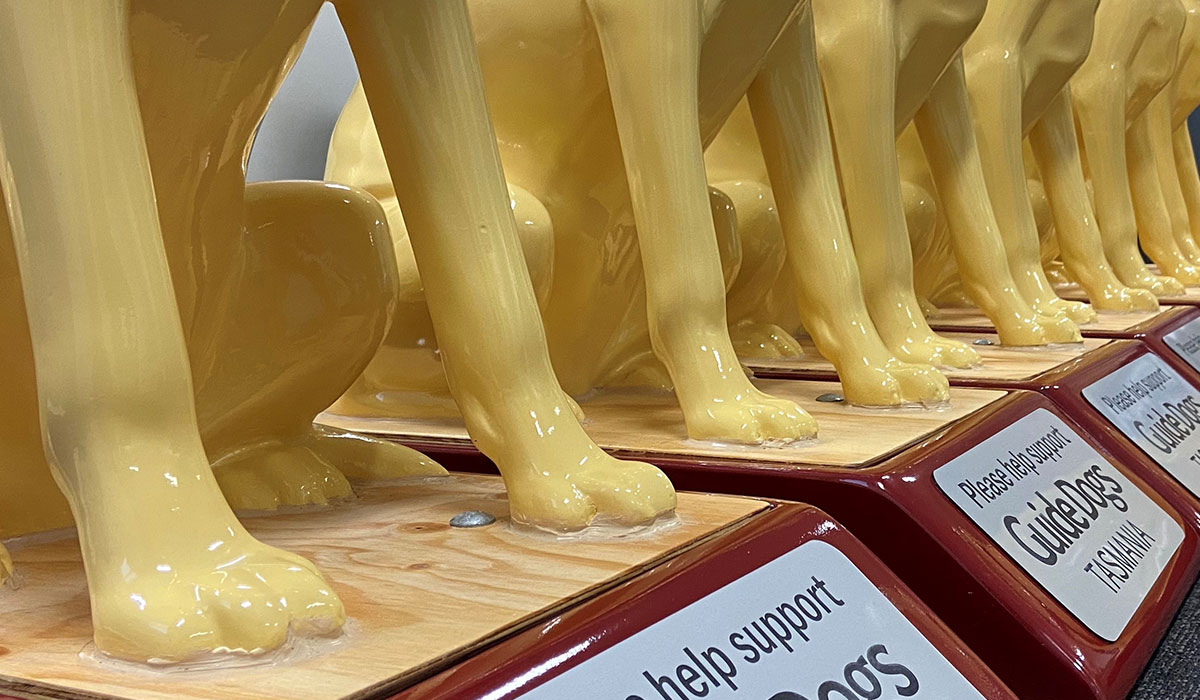 "I'm thrilled to keep part of our history alive, and share them with generations to come."

Kristy, Community Fundraising Coordinator
Our Collection Dogs program is back up and running and to celebrate, we want to give you, our most valued supporters, a special sneak peek at what is both a salute to our important history and an exciting new development in this iconic program.
These are our vintage model dogs – some of them nearly as old as Guide Dogs Tasmania itself – which have been lovingly refurbished ready to get back on the job collecting the community donations that help us continue to support Tasmanians with disability.
Thanks to our wonderful volunteers who sanded back layers of old paint, and B-Spoke Design in Launceston, who restored them, the 21 (very shiny!) dogs will be ready to be deployed to prominent locations around the state as soon as they have their new leather harnesses.
So, if you see them, or any of our many other collection dogs (big or small) when you're out and about, please feel free to drop in any spare change, as our volunteer team is now collecting the donations, and every cent does make a difference!