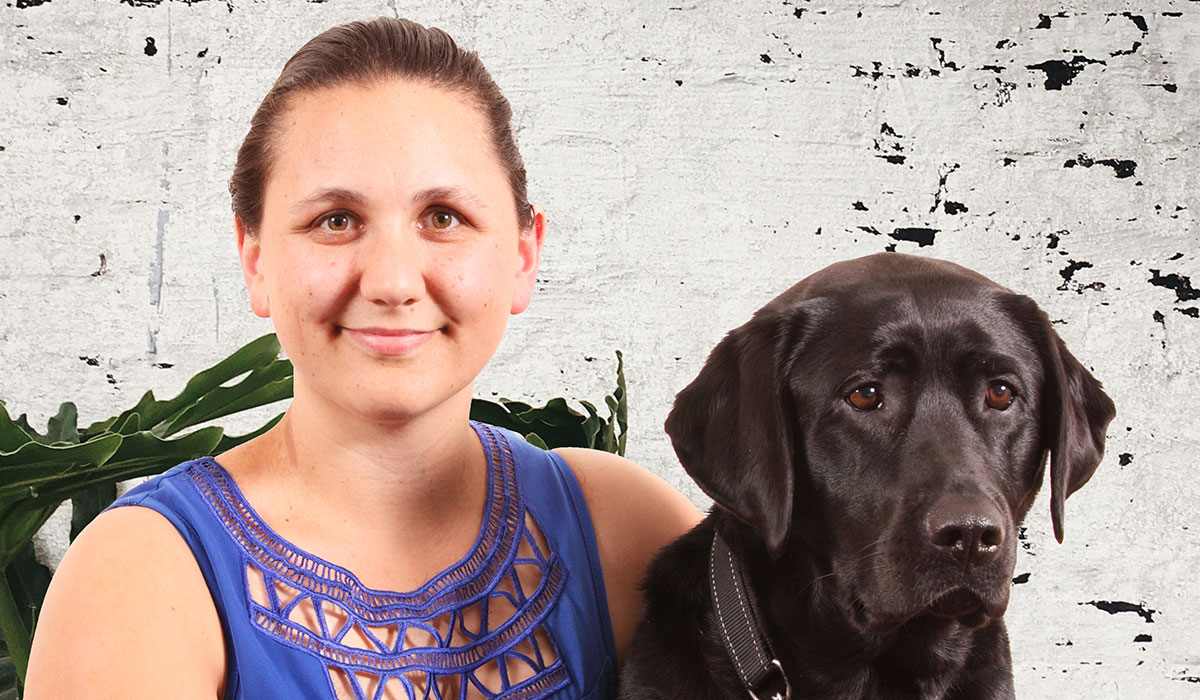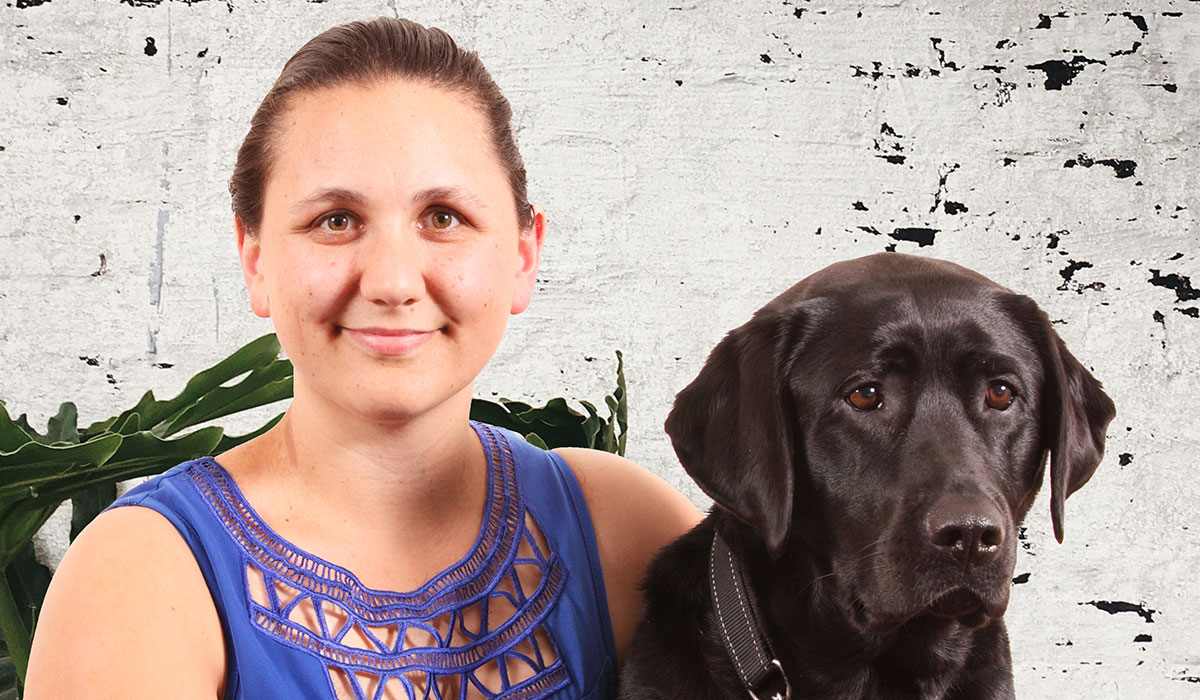 "I found myself relying on Pepper as a friend and companion more than ever before."
It has been a challenging year but thanks to your support Tasmanians like Sara who live with blindness or low vision have adapted to the uncertain and changing environment with their beautiful companion by their side.
For Sara and her Guide Dog, Pepper, 2020 has also provided an opportunity to reconnect with one another and find joy in getting back to the basics.
"When Coronavirus restrictions came into place our whole routine changed. Pepper's role was suddenly stripped right back and she was becoming restless, especially in the evenings," says Sara.
While guiding work quickly took a back seat, Pepper found fulfilment and motivation in other activities – like more playtime!
"Slowing down and taking a step back made me realise that our relationship isn't all work," says Sara. "Dogs need that social connection too, and I found myself relying on Pepper as a friend and companion more than ever before."
Since 2016, Sara's faithful Guide Dog has been making things easier – and more possible. From completing her studies and starting work, to moving house and living more independently, Pepper has been there to support her every step of the way.
"Our strength has always been in working things out together," says Sara. "And when you have trust in each other, the outcome will take care of itself."
This team-work was evident more than ever this year when the pair had to adapt to new social distancing rules in place. For someone with no depth perception, Sara has no way of knowing how close she is to the person next to her, let alone if she is maintaining the 1.5 metres distance.
"Guide Dogs haven't been trained to keep that much distance either but Pepper has been a wonderful learner and now tends towards quieter spaces," Sara says.
Sara has no doubt that this year would have been a lot harder – and lonelier – without Pepper.
"She walks beside me every day, so to not have her there through this journey would have been really tough. I just love her to bits."