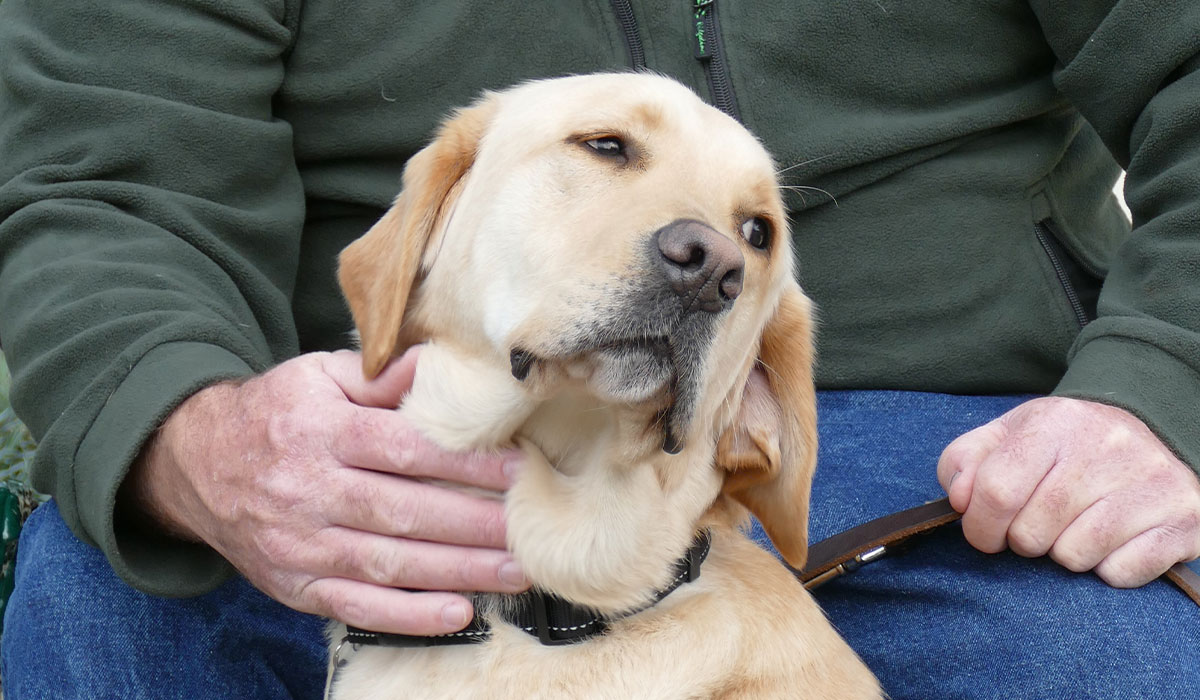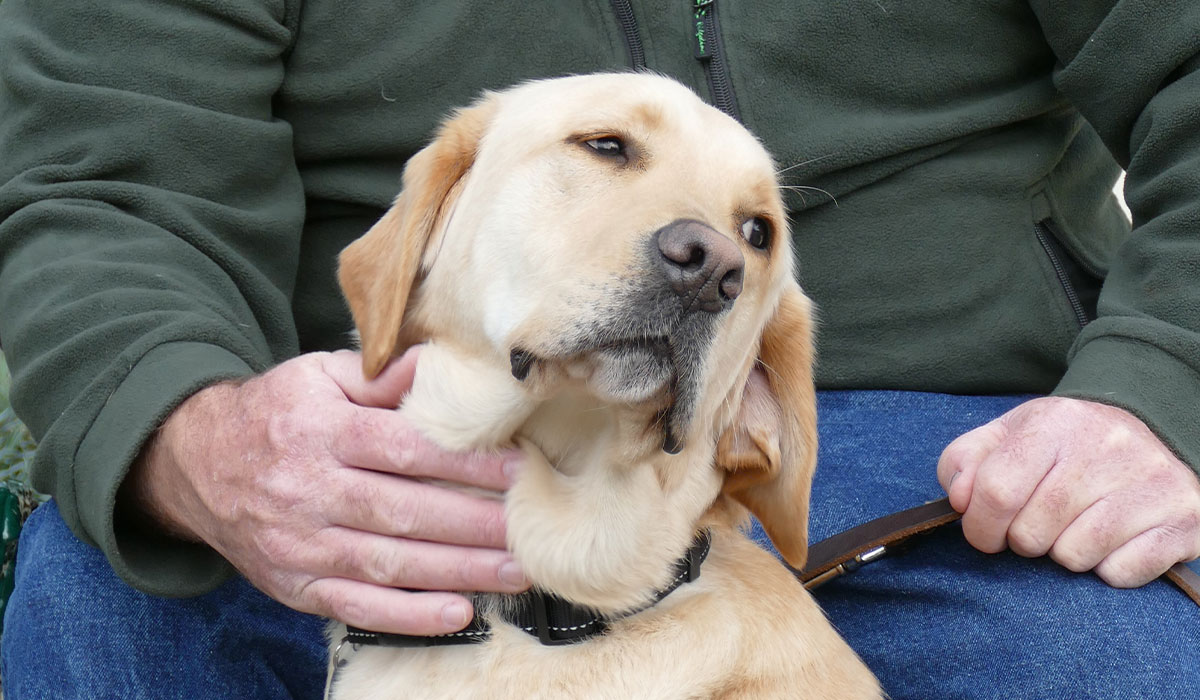 "We're still in early days and I feel like there's more we can do. But Frankie is a great companion and such a big part of my life now."
When Clinton Williams' eyesight rapidly declined four years ago, it left him feeling unsafe in his hometown of Scamander.
With his vision dropping from 40 per cent to five per cent, the loss took a huge toll on his confidence. 
But in October last year, Clinton's life changed forever when he was placed with his first Guide Dog, Frankie. 
This gorgeous golden Labrador has restored his handler's safety, confidence and independence in just a few months.
"The most difficult part of losing my sight was having no night vision," says Clinton. "But Frankie's really good at night, which means I can enjoy my evening walks again. He leads out well and keeps me safe."
Since his placement with Frankie, Clinton has been learning everything he needs to know about caring for and working with his first Guide Dog, with the help of Launceston Guide Dog Trainer Sean. 
And Frankie, he's found, is the perfect balance of working dog and companion. He's content to lie by his handler's feet and take in the world, but just as eager to get up and go when the harness is picked up. 
His relaxed personality makes outings easy and enjoyable for Clinton, who says Frankie, "just blends in" wherever they go. 
Living on the beautiful East Coast, Frankie has his choice of stunning beaches to free-run at when he's not working. 
Downtime like this is important for a Guide Dog, as it gives them time to play and socialise with other dogs. It's also a lovely bonding experience for this new partnership.
Now that Clinton has his freedom back, he's excited about his future with Frankie. 
"We're still in early days and I feel like there's more we can do," says Clinton. "But Frankie is a great companion and such a big part of my life now."