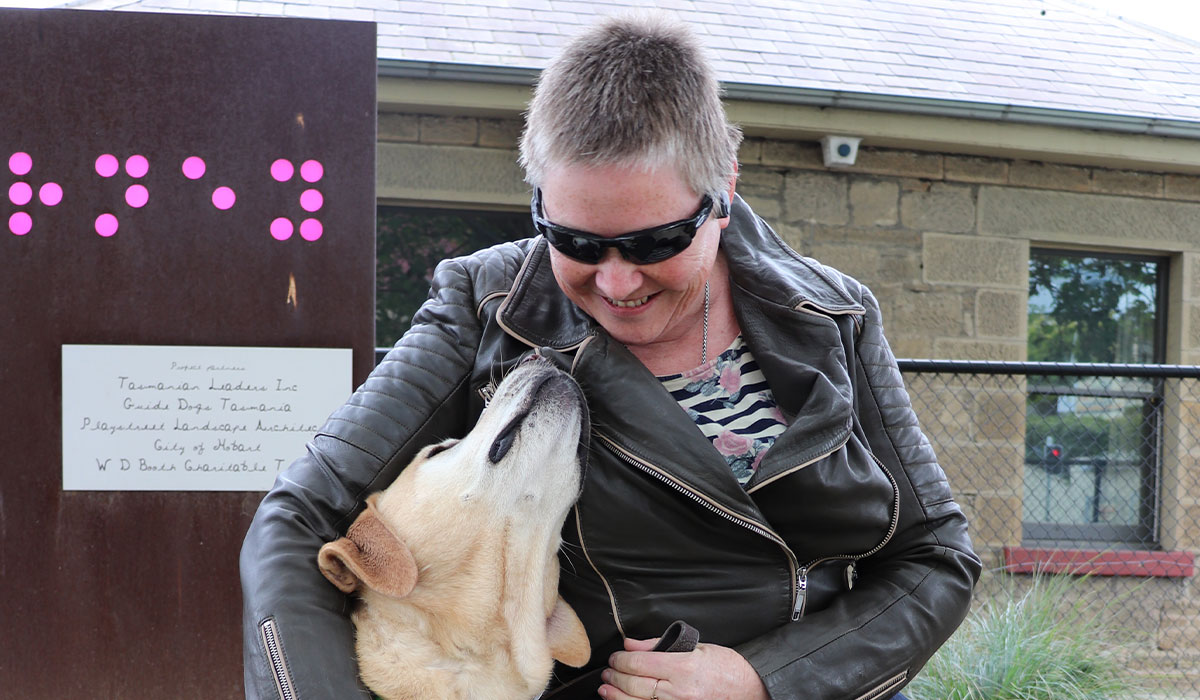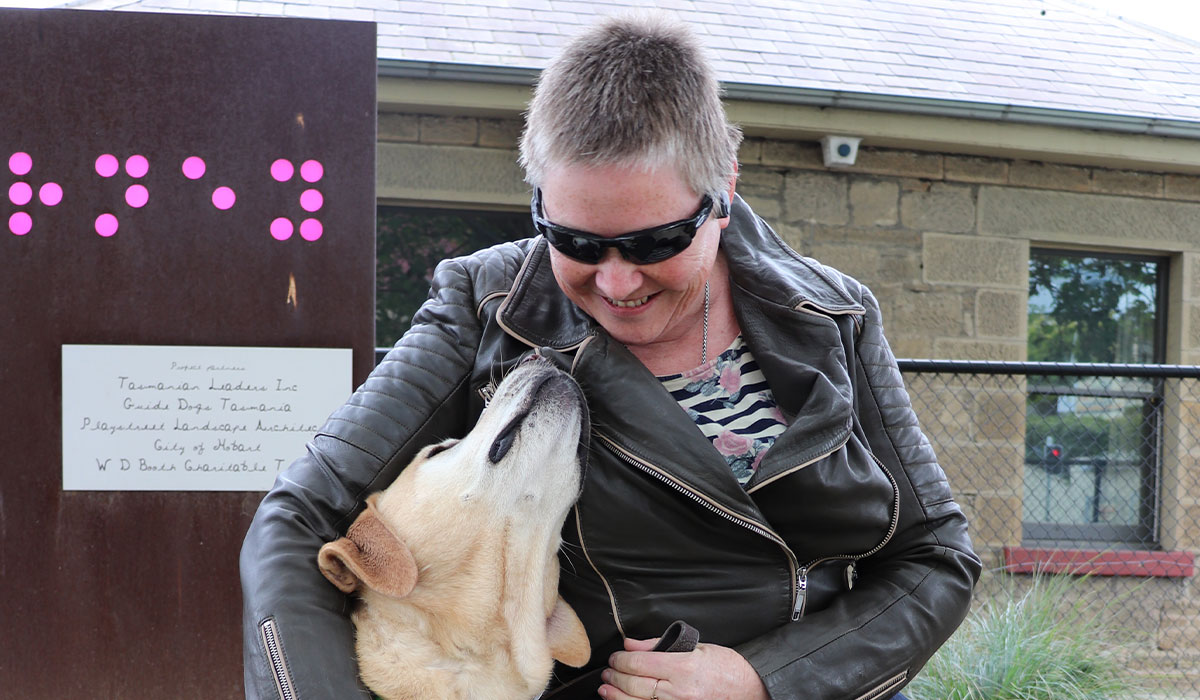 "I was staying at home and I didn't want to go out and talk to people. I had no idea just how isolated I had become." 
Before being placed with her Guide Dog, Taylor, Karen Savich was depressed and hiding from the world. 
Having lived with low vision for as long as she can remember, Karen was using a white cane to get around safely – but it did nothing to improve her confidence. She had stopped making plans with friends, and any social life that she'd once had was completely gone.
"I was staying at home and I didn't want to go out and talk to people. I had no idea just how isolated I had become," Karen says.
But all that changed in 2017, when Karen met Taylor…
Within three months of working with her first Guide Dog, Taylor opened up a world to Karen that she never thought she'd get back.
In Taylor, she had found hope.
One of her biggest achievements came when she travelled interstate with Taylor to be there for the birth of her daughter's first child. It was a special moment, but something she would have missed out on if it wasn't for her Guide Dog.
"Taylor was so calm and placid and did absolutely the right thing from day one," Karen says. "It couldn't have been a better match."
These days, Karen enjoys a much more social lifestyle. She's found joy and fulfilment in new hobbies – things she never would have had the confidence to try without Taylor.
 Earlier this year, she was swimming up to three times a week at her local pool, and Taylor, having been trained to do so, would wait patiently by the side while she completed her laps.
Karen knew, even without seeing him, that he would be right there waiting for her.
It was an enjoyable routine for both of them – and the visit to a friend and fellow Guide Dog handler afterwards just topped it off.
When COVID restrictions came into place, and all of that was taken away from Karen, once again.With an elderly, vulnerable mother to care for at home, she had to be extra careful, so Karen became essentially house-bound and the feelings she'd had before being placed with Taylor returned.
But Karen is one of the lucky ones. Because no matter how tough life gets, she has Taylor by her side. She hates to think about life without her Guide Dog, and knows that things could have been a lot worse this year.
"If I didn't have Taylor, I really don't know how I would have coped. I couldn't be without him  now. He's my lifeline."
By making a donation today, you can ensure that more puppies get the training they need to become someone's lifeline. Just like Taylor is for Karen.