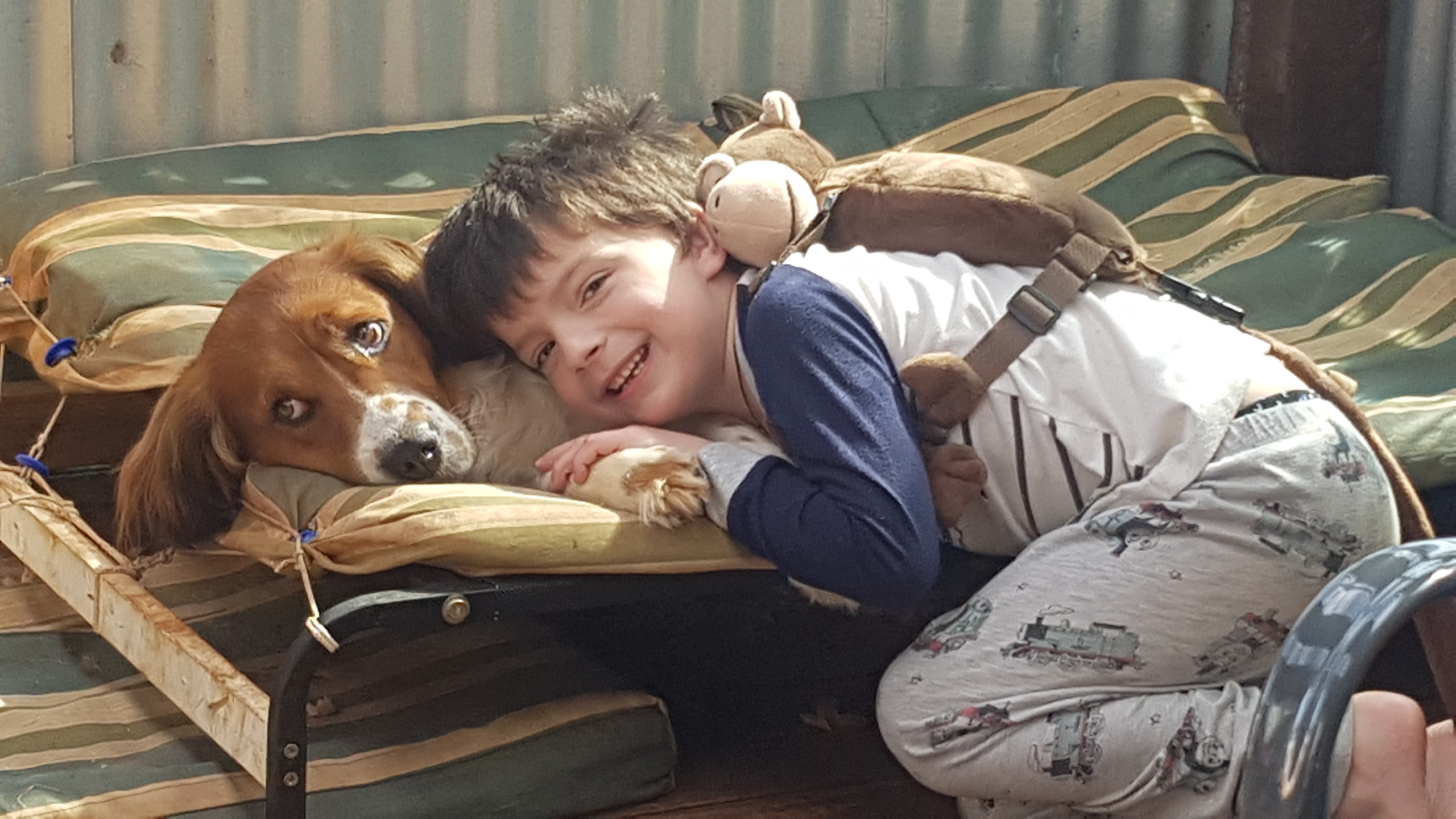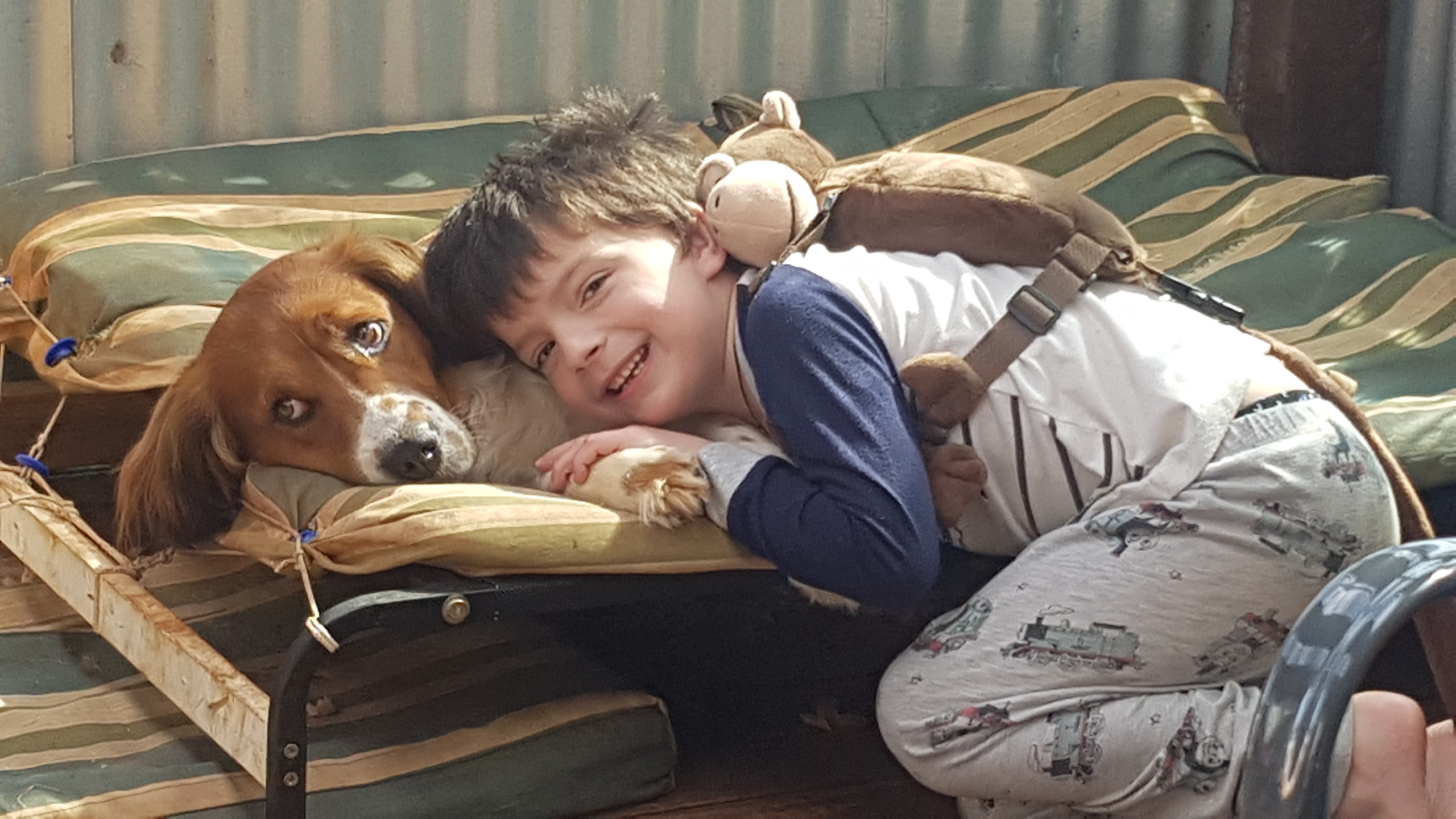 Lucas is a little six-year-old boy who is currently on our waitlist for an Autism Assistance Dog. He lives with his mum, dad and big brother in the north of the state. Lucas's mum Natalie, recently chatted with us about their lives and the impact an Autism Assistance Dog (AAD) would make.
Tell us a bit about Lucas. What does he enjoy doing? What does he find challenging?
Lucas suffers from severe autism and ADHD. He is a beautiful, caring and loving young man when regulated. He loves Thomas the Tank Engine, building and lining up blocks, high intensity activities and playing with our pet dog, Bella. Lucas dislikes doing non-preferred tasks, being told he cannot have or do something when he wants it, loud noises, losing games, and things that cause him to become deregulated, which is a nice long list!
How is life for your family? Are there certain times of the day that are harder then others?
Every day is a constant new adventure in our home. Some great, some good and some that really test our patience. Lucas still sleeps with us, as he cannot sleep on his own without touch of another. He is often awake at weird and wonderful hours, so we share the load taking breaks so we can get sleep and sanity at times. A great deal of time is all focused on helping our son being regulated with his sensory needs which is 24 hours a day, 7 days a week. We are determined to give our kids the best opportunities in life. This means working with multiple specialists who will help our children live a happy and independent life, and completing the various therapy tasks they set at home.
What has the time spent with our dogs in training program been like for your son and your family?
Spending time with Training Dog, Vinnie, has been an amazing experience. From the first meeting, the whole family wanted to take him home. Lucas loved engaging in different activities such as reading a book with Vinnie (who also turned the page with his nose), rolling a ball between them, and walking with lead. Lucas was instantly calm when in Vinnie's company, and Vinnie genuinely seemed to love interacting with Lucas.
How would having an Autism Assistance Dog (AAD) help your family?
Having an AAD will be an invaluable and welcomed support to our family. It will mean Lucas can better self regulate his emotions and behaviours, encourage his social interaction and participation, and improve his attention and concentration. He will be safer, have more independence, and be better able to participate in our community. It might also mean he can finally sleep in his own bed with a trained dog by his side, rather than a human.
There aren't words that quantify how much of a difference having an AAD will make not only for our son, but our family who care for him. Our quality of life will dramatically improve now, and into the future.