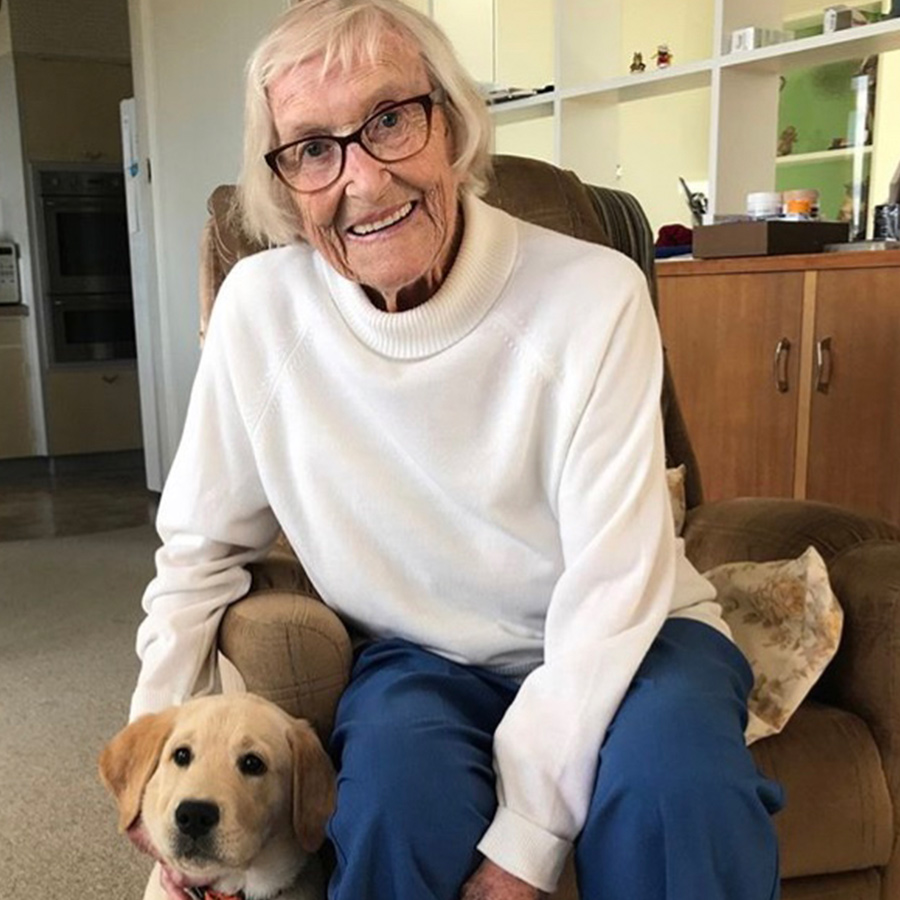 In 2016, Barbara Self attended a graduation ceremony that had a lasting impression on her.
It was the first official graduation ceremony held by Guide Dogs Tasmania, with three Guide Dogs and their handlers graduating on the day. It was an intimate event, and supporters were invited along to be part of the special occasion.
Mrs Self, 88, has always given to Guide Dogs Tasmania. But it wasn't until the graduation ceremony, when she started talking to those whose lives had been directly affected by vision impairment, that she realised just how special these dogs were.
"The fact that these people were able to go to work and live ordinary lives because of their Guide Dogs had a real impression on me. I don't think people really understand how if you love a dog intensely and spend a lot of time with it, how much difference it can make to your life. In one way, they become closer than a friend."
Mrs Self was so touched by what she saw that day, that she decided to take her support to the next level. She decided that she would leave her entire Estate to Guide Dogs Tasmania.
It's a big step, but Mrs Self had decided, along with her now late husband, that giving more money to one charity, rather than smaller amounts to many charities, would make a far greater difference.
"It means that I've done something worthwhile that has helped other people and sort of repaid a little bit of what so many people have done for me. I want the money to be used for the true purpose, and I thought there was no better charity than Guide Dogs Tasmania."