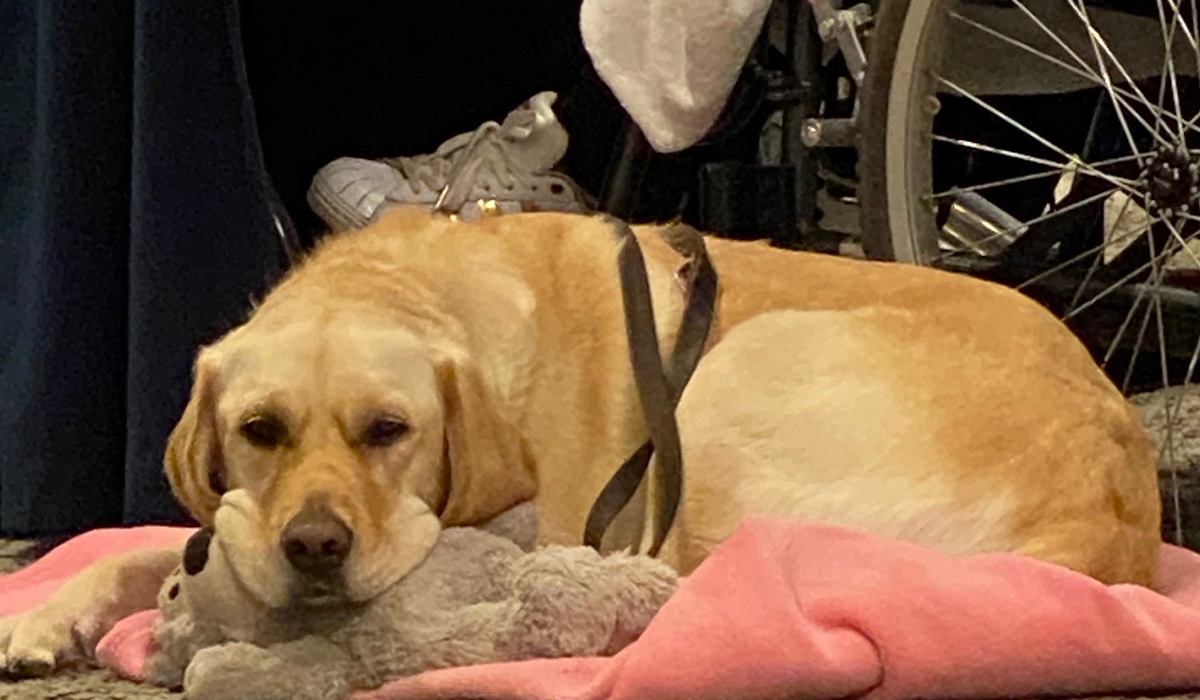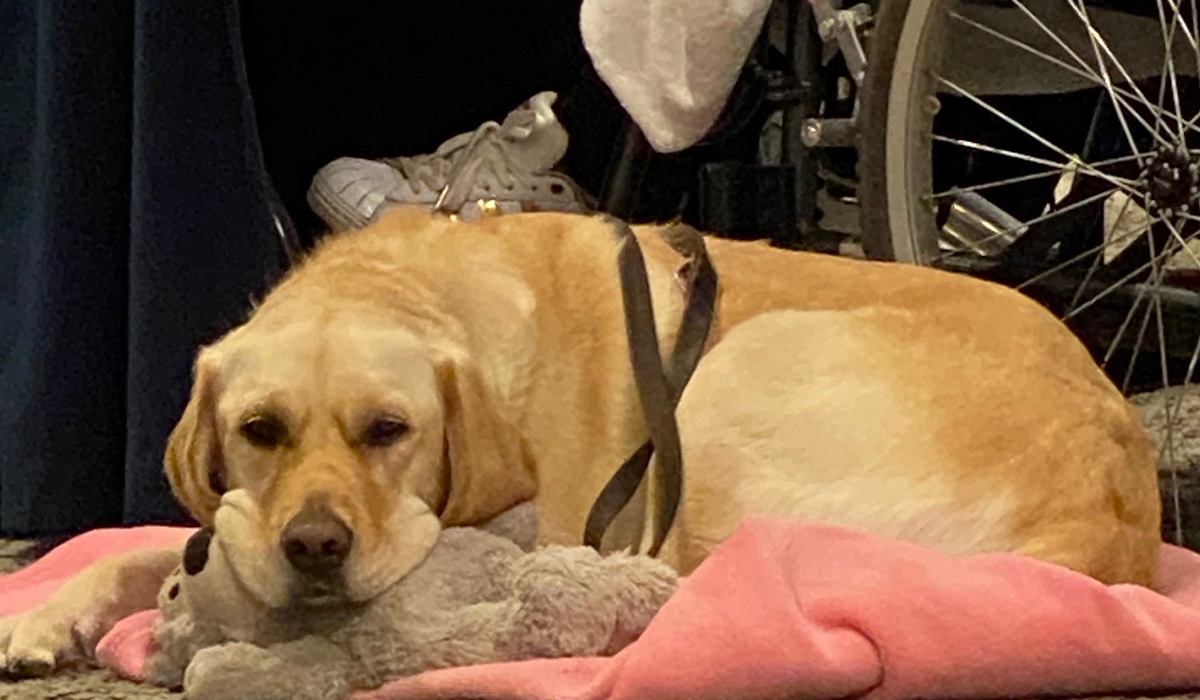 Beautiful Facility Dog Ziggie has been making the world a better place by lending her gentle presence to people in need of cuddles, comfort, calmness and courage.
Facility Dogs can help reduce anxiety for people in challenging or stressful situations, and in many different settings including courts, hospitals, aged care homes, offices, rehabilitation programs, special education classes, and wellbeing programs.
Ziggie's recent work has included providing emotional support to witnesses giving evidence to the Royal Commission into Violence, Abuse, Neglect and Exploitation of People with Disability, and to UTAS students in the lead-up to exams.
"It was a hard week, and a very emotional one at the Royal Commission," says Program Manager, Kim Ryan. "But I loved watching how she picks up on people's emotions and seems to know how to respond in just the right way, whether it's giving stillness and space, or more active engagement.
"She seems to know when to lie at people's feet with a little bit of deep pressure, to lean into their leg so they can reach down and pat her when they need to, or to lay a reassuring paw on their leg."
"Having her there not only for the witnesses, but also the team involved with the Royal Commission has been great; sometimes animals have a much more powerful impact than we realise."
It's wonderful to see Ziggie helping so many people – all thanks to you!
Could your organisation or program benefit from one of our highly trained Facility Dogs?
Learn more here [link opens in new page]