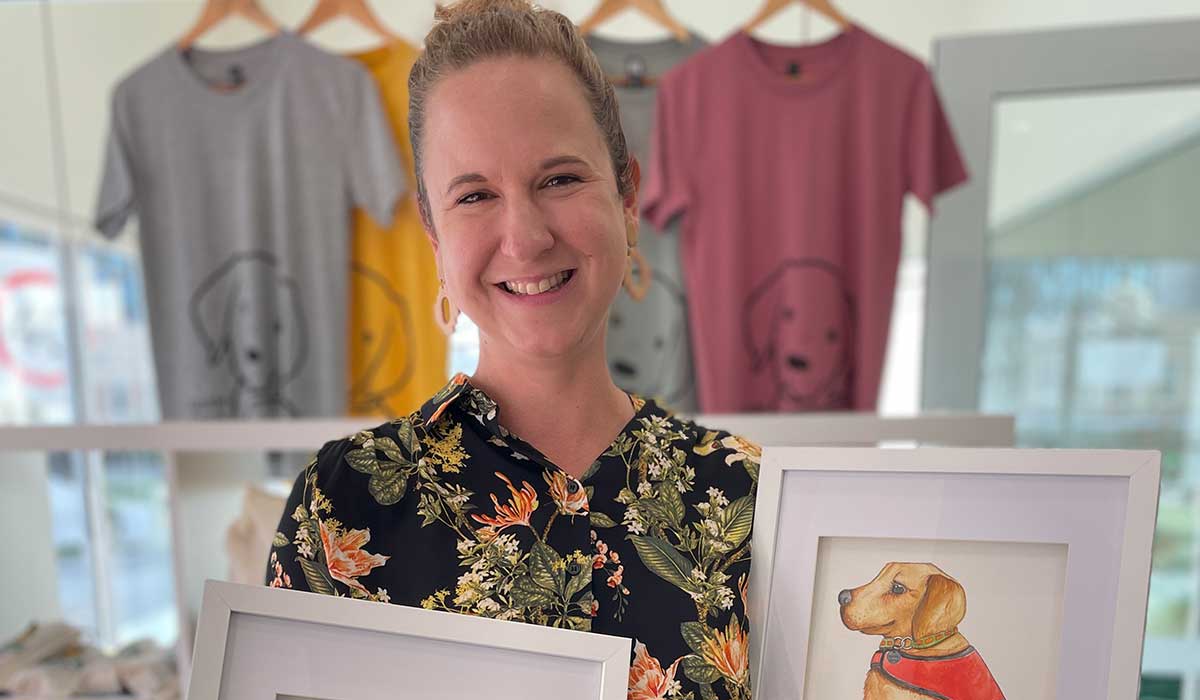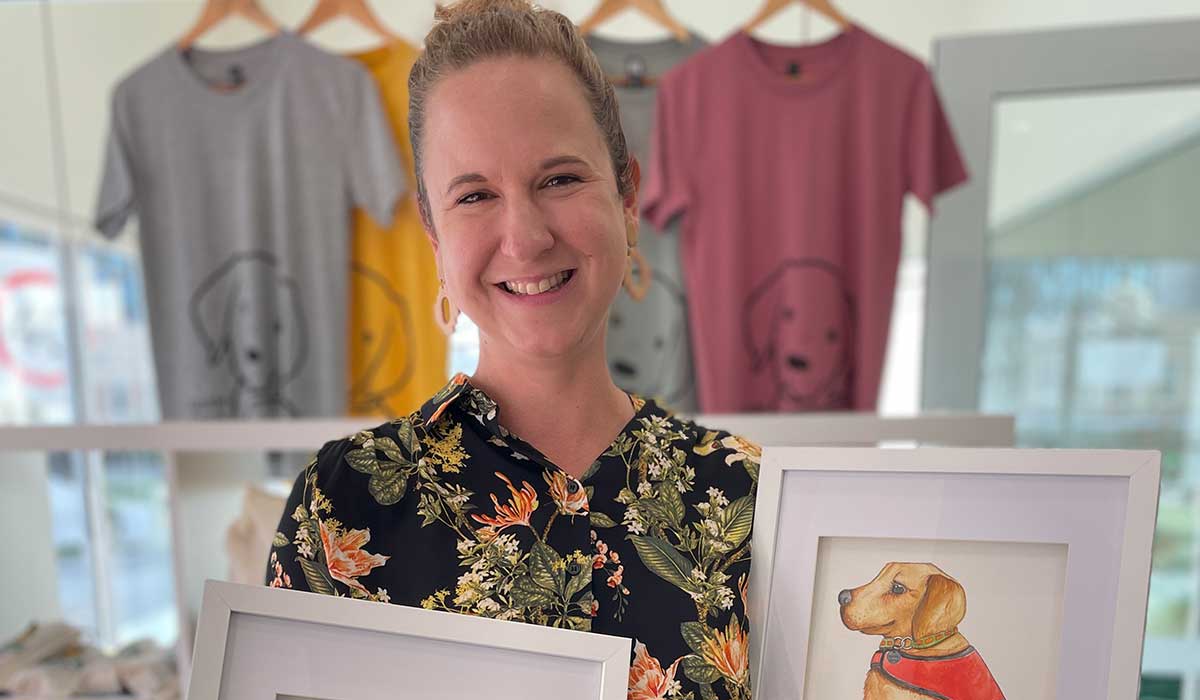 We're always so thankful for the support of you, our wonderful community – and we never cease to be inspired by the many forms that support can take!
Take, for example, Sarah Pienig. Sarah always loved painting and drawing as a child, and never dreamed she would be able to turn it into her profession until about four and a half years ago, when she took the leap and created Bosa Art Co., a label that celebrates sustainability, creativity, Australiana – and giving back.
It's why Sarah was so pleased to create two beautiful artworks depicting a puppy in training and an adult Guide Dog, which were sold at our major fundraising event, Archie's Auction, in May.
"My mum's best friend in Canada breeds Labradors that become Therapy Dogs, so I've always been around them," Sarah says.
"And I'm well aware of what Guide Dogs Tasmania does for the community, so I thought doing some paintings was just a way for me to do something good for the community too – it's just a way that I can help, so I was really happy to do it."
Community Fundraising Coordinator Kristy Wright said "these beautiful paintings are a unique set that will be treasured by their new owner, and we're so thankful to Sarah for the time and effort she put into creating them to support Guide Dogs Tasmania."
You can find more of Sarah's art on her website at bosaartco.com [opens new window].