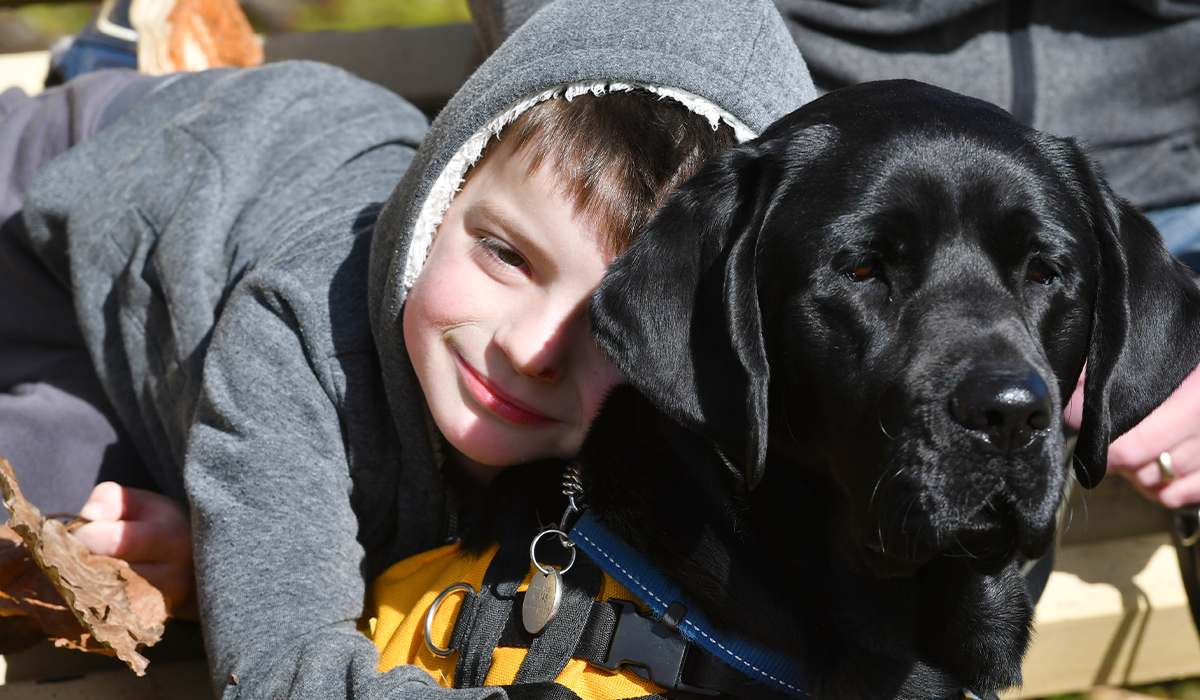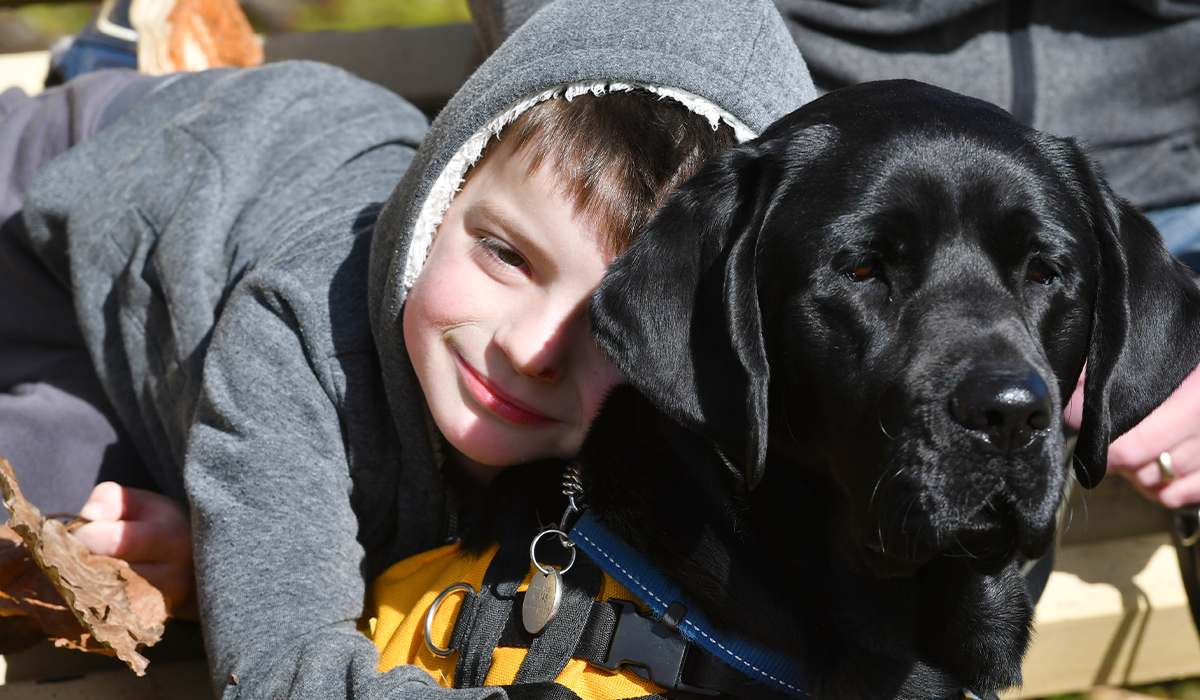 Autism Assistance Dog, Vinnie, has made himself at home since being introduced to the Bugg family in April.
Lucas' mother Natalie Bugg said the results have been nothing short of extraordinary already.
"The change has been absolutely massive in every way. More than any of us ever anticipated, and in such a short time,"

– Natalie Bugg
"In the first week, Lucas had a bad high-end meltdown. For a child like Lucas, when they have a high-end meltdown you've got hitting, kicking, screaming – they're just completely de-regulated and have no control."
"In his de-escalation cycle, to bring him down on the other side, it usually takes (hours)," she said.
"The first Sunday after we got Vinnie… we introduced him to snuggle with Lucas on the couch after we'd got him just off the peak… and he came down to a complete full baseline in 20 minutes."
Mrs Bugg said it was clear how much calmer and more focused Lucas was already feeling through the support, and it was having an impact on those around him.
"For the very first time, Lucas is now sleeping in his own bed,"
"Through years and years worth of attempts with a specialist, nothing had ever got us there. Now, he's finally been comfortable to snuggle and sleep with Vinnie."
The number of meltdowns Lucas experiences has dropped, as has the severity. His confidence at school is up, with Vinny acting as a tool to help him engage with his peers as opposed to being treated differently because of how his autism presents.
"He's had more progress in the last three months than we've been able to achieve in years. It opens up a world of opportunities that we (his parents) and specialists thought were no longer possible."
"It's so exciting that after our pilot program we've been able to place Vinnie, and that he's made so many amazing changes to this entire family,"

– Kim Ryan, Program Manager Guide Dog Services
She said it hasn't been an easy process, but the results speak for themselves.
"It's involved our trainers going interstate and learning about training autism assistance dogs.
"It's an exciting prospect for us, because not all dogs are destined to be guide dogs and this is another career path those dogs… can go on to do.
"It also means those people that are sponsoring our program are seeing our dogs go on to change even more lives around Tasmania."
David and Natalie Bugg, Lucas' parents, said they wanted to state their profound gratitude to Kim, Guide Dogs Tasmania, and the family that trained up Vinnie during the pilot period.