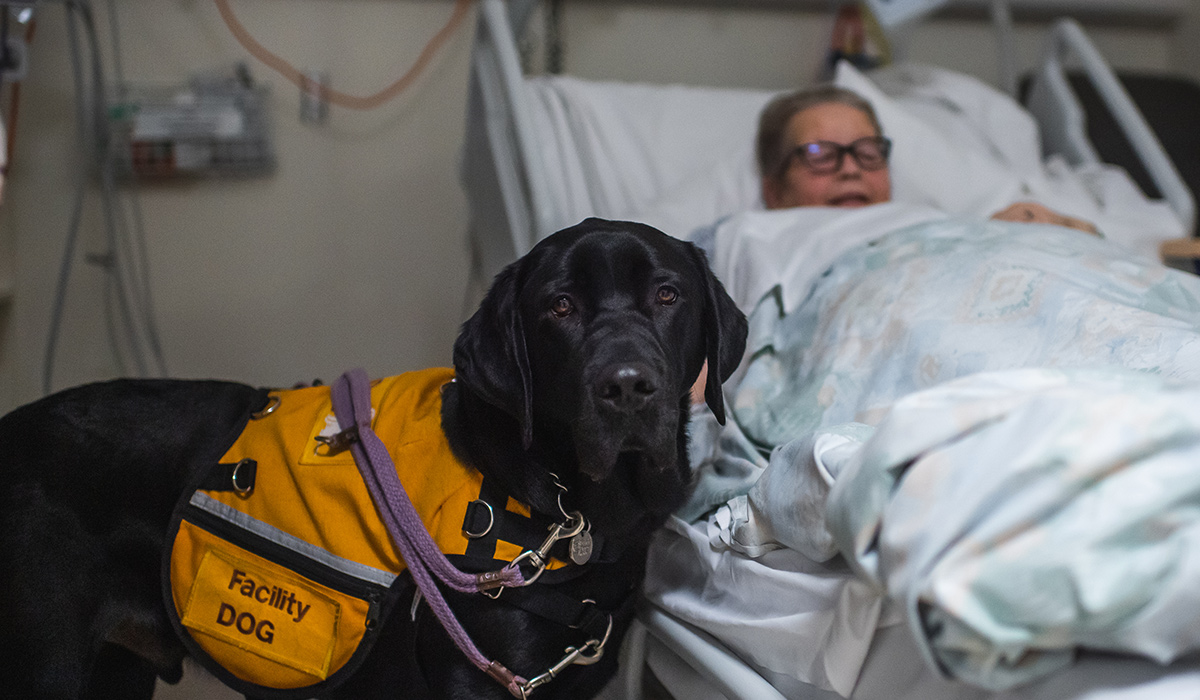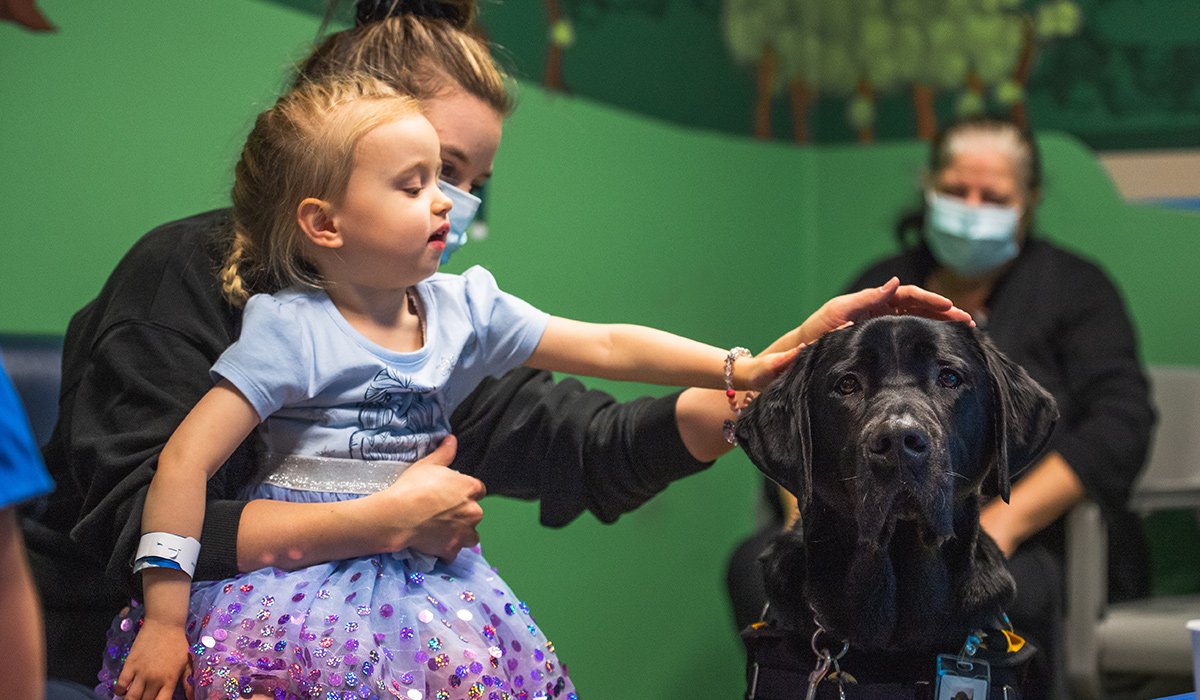 Guide Dogs Tasmania is thrilled to announce we recently placed our very first Facility Dog!
Gilbert now works at the Launceston General Hospital emergency department, and is the first canine consultant to work in a hospital ED in Australia.
He's a daily presence on rounds greeting patients and staff, offering a helping paw and a calming influence in the busy department.
Ongoing knee issues prevented Gilbert from working in a mobility role. Now, instead of supporting one person, he is giving comfort and companionship to staff and patients in his new role.
Gilbert lives and works with LGH ED Director Lucy Reed, who said "not every dog could handle the demands of the role, but Gilbert's intensive training combined with his easy-going nature stand him in good stead in a busy, noisy environment.
He's great with the patients, too. He puts a smile on everybody's face. It's amazing for morale."
Guide Dogs Program Manager, Kim Ryan worked closely with the LGH to determine what training would best prepare Gilbert with his new role, and she is thrilled with how well he is doing.
"Seeing an ED nurse come up to Gilbert and sit with him, stroking him and decompressing after a challenging case, shows what an incredible difference he is making to so many people", Kim said.
As well as his role as facility dog, Gilbert has also been helping patients and visitors learn how to wear their face masks correctly in the hospital. A poster of him demonstrating how to best wear a mask was shared on social media by a patient, and has since been requested by hospitals and healthcare facilities internationally!
Thank you to the Guide Dog Services team for all your hard work, to Gilbert's fantastic
Puppy Raisers
and
Boarders
, and to the LGH for taking such great care of him.
And a big thank you to each and every one of our supporters who helped us raise and train Gilbert, who will go on to make such a big difference in our community.