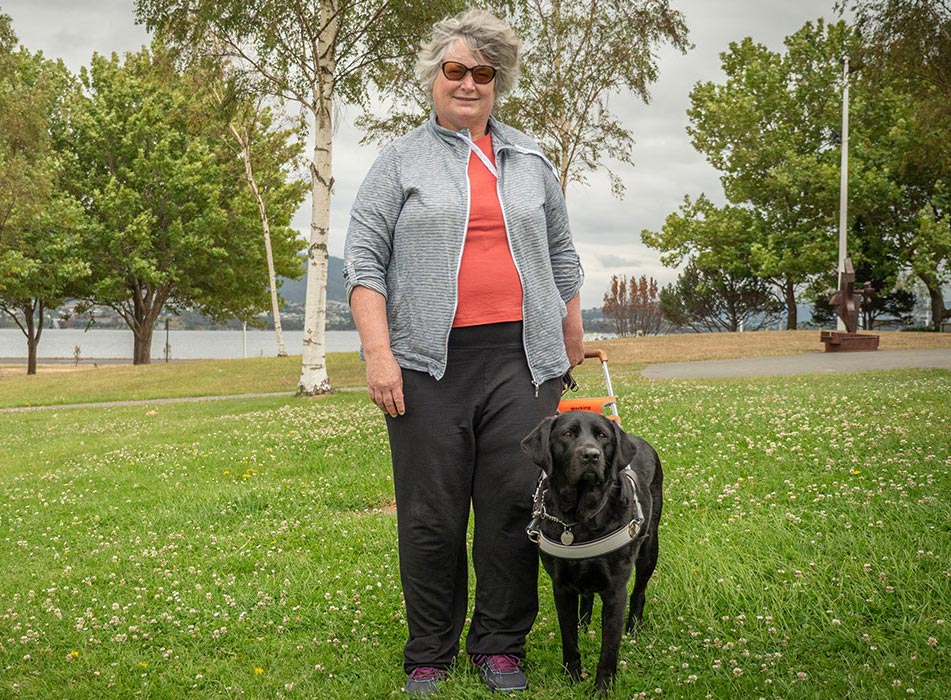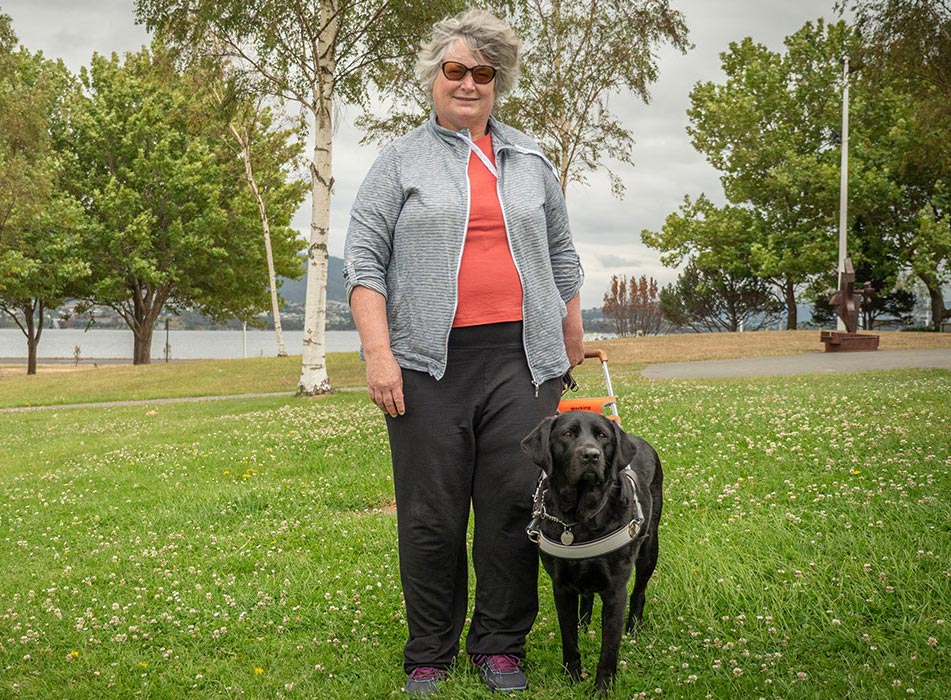 "Having Billie makes the world feel much friendlier, because before, it was all about obstacles, whereas now, it's just about freedom."
Anne had been using a cane for several years as her vision deteriorated. "With the cane you found the obstacles," she says. "But with Billie, it's so much more peaceful because she guides me around all those obstacles and so it's much more affirming, much less stressful to walk with her because it's more natural, more peaceful, it's just ordinary. You don't get that little jar all the time."
Anne was initially daunted by the idea of learning to work with Guide Dog, Billie, but with Guide Dog Mobility Instructor Kim's support, she quickly learned to relax, and she and Billie have formed a very close bond.
"She knows how to be an ordinary dog but as soon as I get her lead out, she stops what she's doing and waits for me to put the lead and harness on her. I'm just gobsmacked by how helpful she wants to be," says Anne.
Anne says Billie has helped her be out in the world more.
"I'm going out … tomorrow to meet a friend for lunch and I wouldn't have done that with just the cane. And night time is much better walking with her than the cane. I feel safer because I know she'll look after me."
"A couple of times early on I got off a bus and she would guide me to … the inside of the footpath … and I'm thinking 'Why is she doing that?' and then a huge crowd of people got off a bus behind that I hadn't even noticed."
"I would have just been standing there getting trodden on by people if she hadn't guided me and I felt so relieved that I'd actually listened to her and followed her guiding, but also I realised that she has a much better idea of what's around than I do. So I feel much braver."