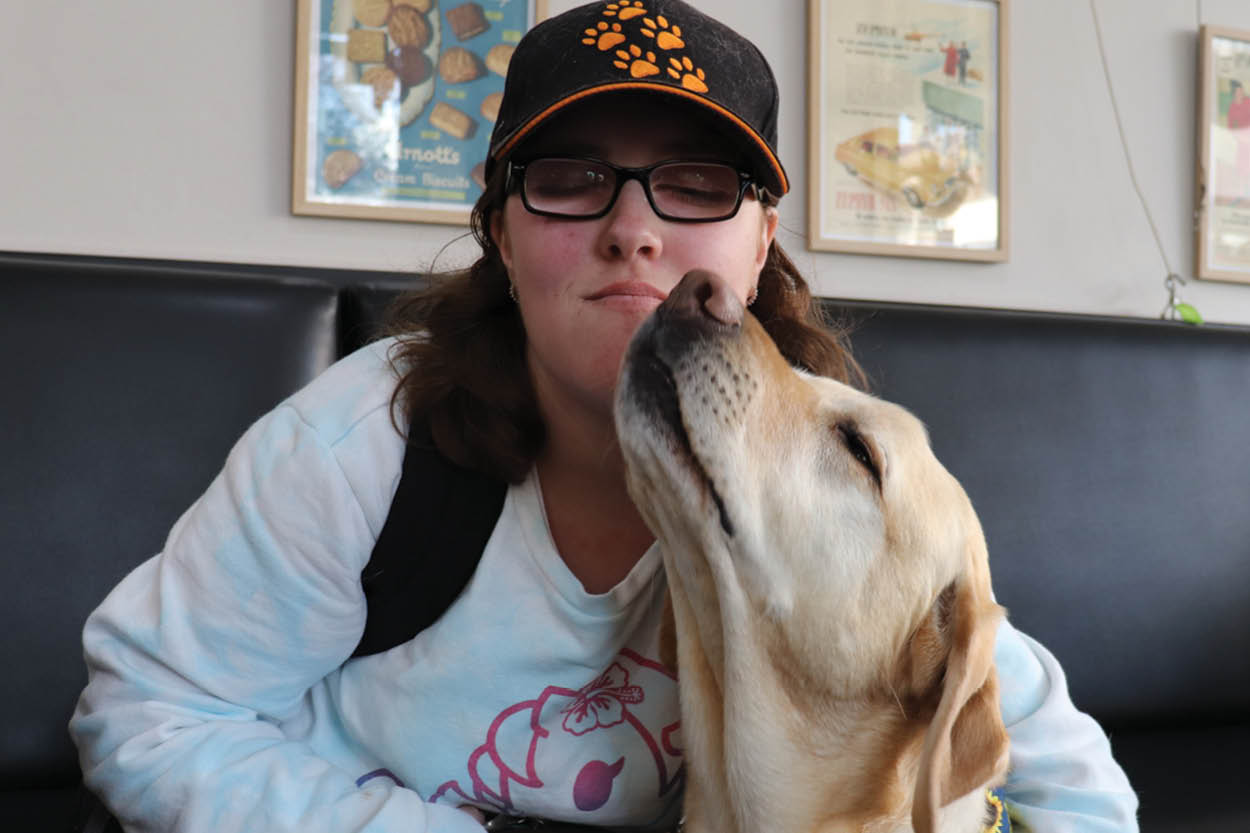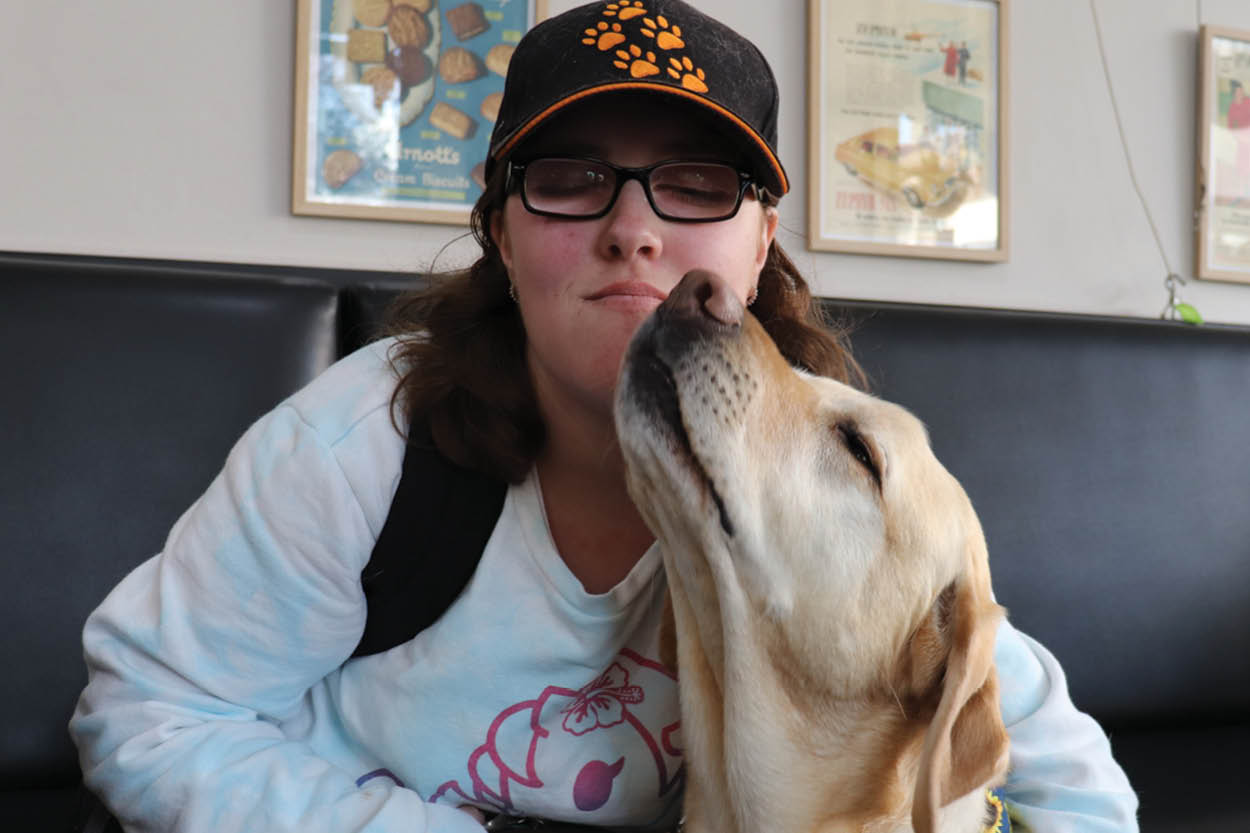 "He's just brought so much love and happiness and increased Emily's confidence." 

— mum, Wendy 
When we first introduced you to Emily Pettit in our August 2019 edition of Paw Prints, she and Guide Dog Harvey were still getting to know and trust each other.
But even in those early days, Harvey was already changing Emily's life. Two years later, their relationship has deepened and so has Harvey's impact.
"Having Harvey is very freeing," the 22-year-old from Margate says, adding that she "wasn't a huge fan" of using a white cane before she was given the big golden Labrador. "Harvey goes around obstacles. With a cane, you just run into them and then the cane hits you in the ribs."
But Harvey has also kept Emily safe from much more serious harm than the odd bump or bruise. Twice in the same week recently, he stopped Emily at the kerb when she was intending to cross a road. Both times, he saved her from being hit by cars she hadn't realised were nearby.
Remarkably, Harvey also understands Emily when she asks him to take her to certain familiar shops. 
"I trust Harvey more than I trust any person to guide me – except maybe Mum," Emily says.
"He's my best friend. I don't know how I would have got through the COVID [isolation period] without him as a support."
And now, thanks to Harvey, Emily is more confident about meeting and talking to people. She recently helped out at our Test Drive a Guide Dog Camp for young people with vision impairment, which she described as 'a lot of fun'. It's something she wouldn't have contemplated before Harvey came along. 
Her mum Wendy has also generously joined our team of volunteers. As a puppy raiser, she is now caring for puppies in her home when needed. For Wendy, it's a way to help other amazing puppies reach their potential to change lives, the way Harvey has changed Emily's. 
"He's just brought so much love and happiness and increased Emily's confidence in getting out and about," she says. "He's really changed her perspective on life."
Your continued support is helping more Tasmanians like Emily find confidence, safety and companionship with a remarkable Guide Dog by their side. Thank you!