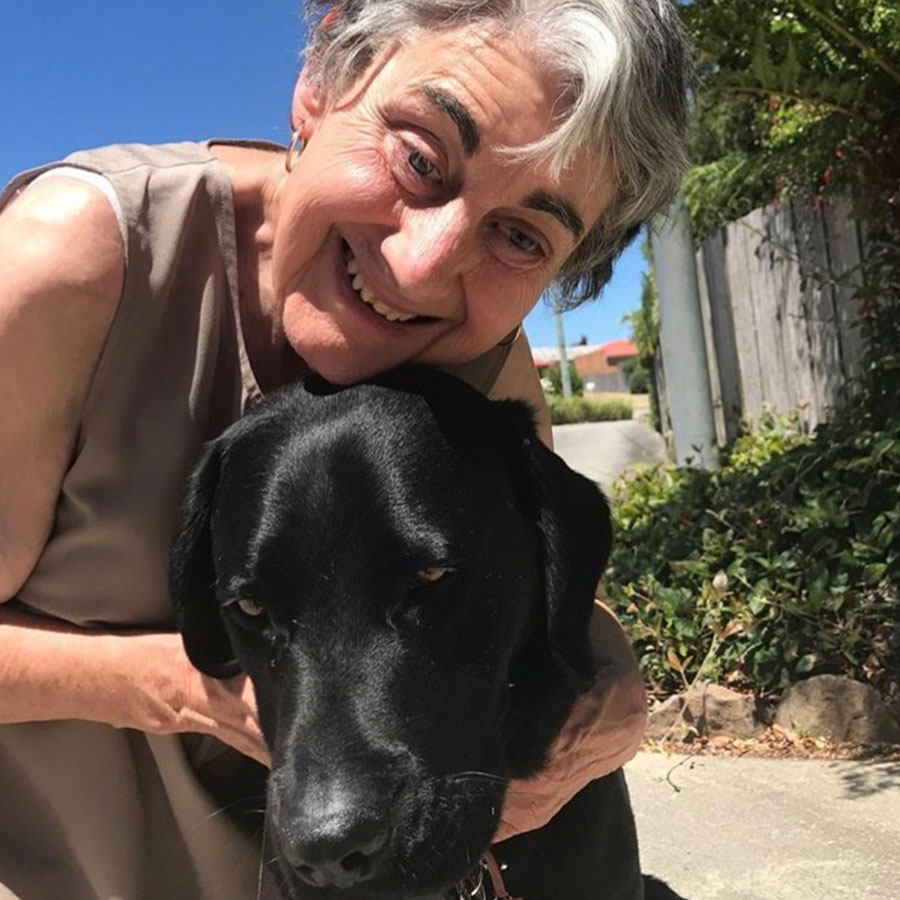 Merran Thurley has made the ultimate gift that will one day give someone the joy of a Guide Dog.
"Guide Dogs have been such a big part of my life, and it gives me great purpose to know that I will be helping others when I'm gone." Merran Thurley
The 68-year-old from Launceston knows only too well what these beautiful companions provide, having received her first Guide Dog when she was just 17.
And now with her eighth Guide Dog, Jacob, Merran wants to ensure that other Tasmanians living with vision loss have the same independence and freedom that she has enjoyed, by leaving a gift in her Will to Guide Dogs Tasmania.
"If it wasn't for the generosity of others, I may not have been so lucky to have had eight wonderful dogs over the last five decades," said Merran.
Merran was born with congenital cataracts and by the age of 14, she was totally blind.  When she received her first Guide Dog just a few years later, it was like getting her driver's licence; exciting, but also a bit daunting.
At 17, Merran had no idea what her future would look like, but 51 years on, she can confidently say that Guide Dogs have allowed her to work, travel, meet new people and most importantly, given her the choice to do what she wants in life.
"I often wonder, if I didn't have a Guide Dog would I be getting up this morning and getting on with the day?"
Merran is now at the stage in her life where she wants to ensure she leaves behind a legacy she can be proud of.
"I've had so much independence and pleasure from Guide Dogs over my lifetime, and leaving a gift in my Will allows me to carry this on to others."