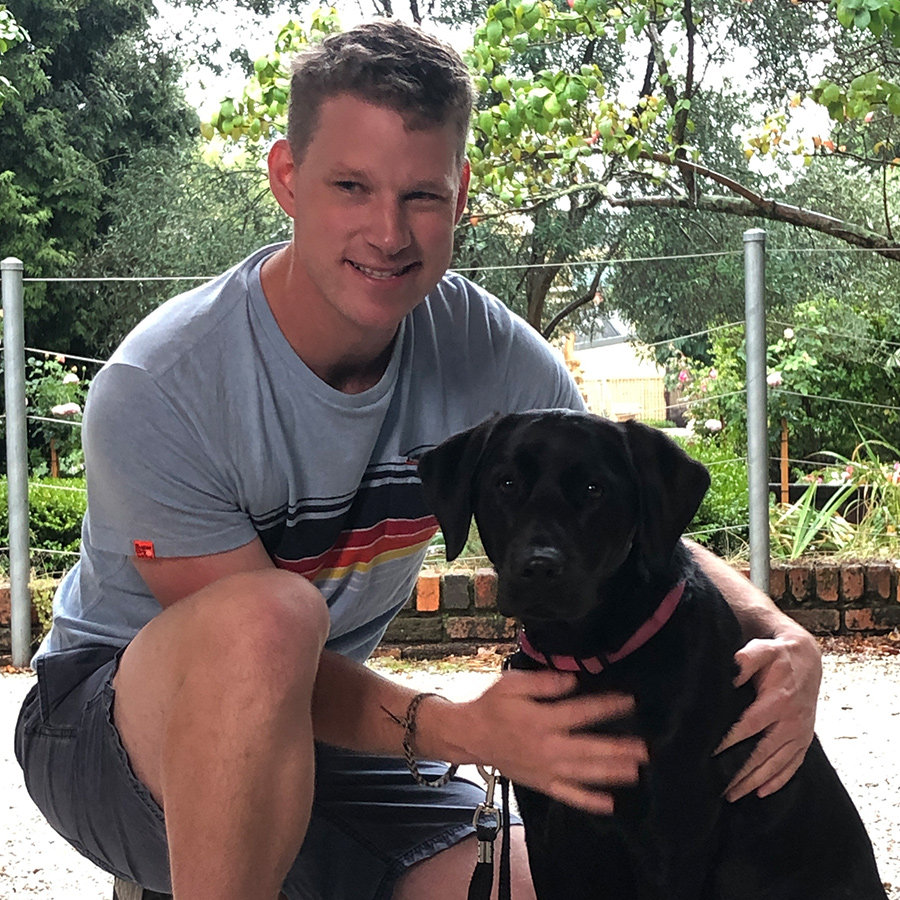 Guide Dogs Tasmania is so thankful for our amazing team of volunteers
After struggling with his mental health for a number of years, the 27-year-old from Launceston looked into volunteering as a way to bring purpose, fulfilment and enjoyment back to his life.
"It's such a welcoming environment to be in thanks to the staff, volunteers and supporters," says Rob.

"I feel really positive knowing I can help in a way that benefits the organisation, and ultimately, people in the community who rely on these fantastic services."
Thanks to Rob's extensive retail experience, he's brought a range of skills to his volunteering, which can see him one day out on the road swapping over collection dogs, to setting up and running a merchandise stall on another.
He says that every role, no matter how big or small, is important, and encourages  anyone with the time and willingness to try volunteering.
"At the end of the day it's about how you feel.  And for me, I feel absolutely great being part of such a lovely organisation," says Rob.