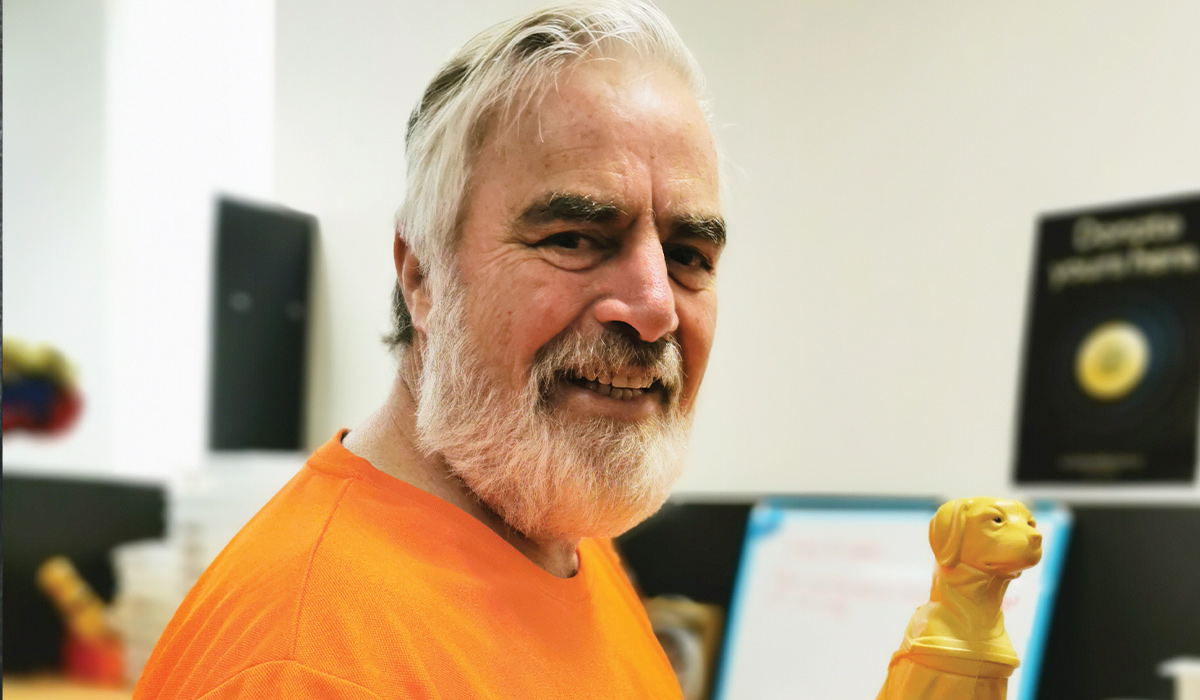 "I would certainly recommend it to anyone who would like to do something worthwhile. You get all the support you need, and it's an excellent way to spend your day."

– Peter, Community Fundraising Volunteer
Peter Dane is passionate about helping others. And he likes to get the job done. Volunteering as a driver for Guide Dogs Tasmania's Collection Dog program allows him to do just that!
"You get to meet lots of people, and it's very satisfying and rewarding doing a job that needs to be done," he says. 
Guide Dogs Tasmania's Collection Dog program is responsible for more than 2,000 iconic Guide Dog-shaped collection containers found on retail counters right across Tasmania. 
Incredibly, volunteers like Peter are the ones who keep the program moving, collecting and maintaining the mini and model dogs each week. 
Peter's role takes him as far south as South Port and as far north as Swansea – he'll go wherever the collection dogs take him!
"It's a good mix of city and country runs," he says. 
And meeting the happy-go-lucky shop owners makes his day all that more enjoyable.
"I think the people who take an interest in the dog on their counter are the ones that collect the most donations," says Peter.
"It's always nice to see the dogs dressed up; in ribbons, bow ties or glasses. People really make them their own."
Peter has been a volunteer with Guide Dogs Tasmania since 2014. It was his daughter, Sara – who also volunteers – who encouraged him to try it out. 
Although retired, Peter juggles weekly volunteering at Guide Dogs Tasmania with other volunteer roles and commitments. But he likes the fact that he knows exactly when he's volunteering and where he's going.