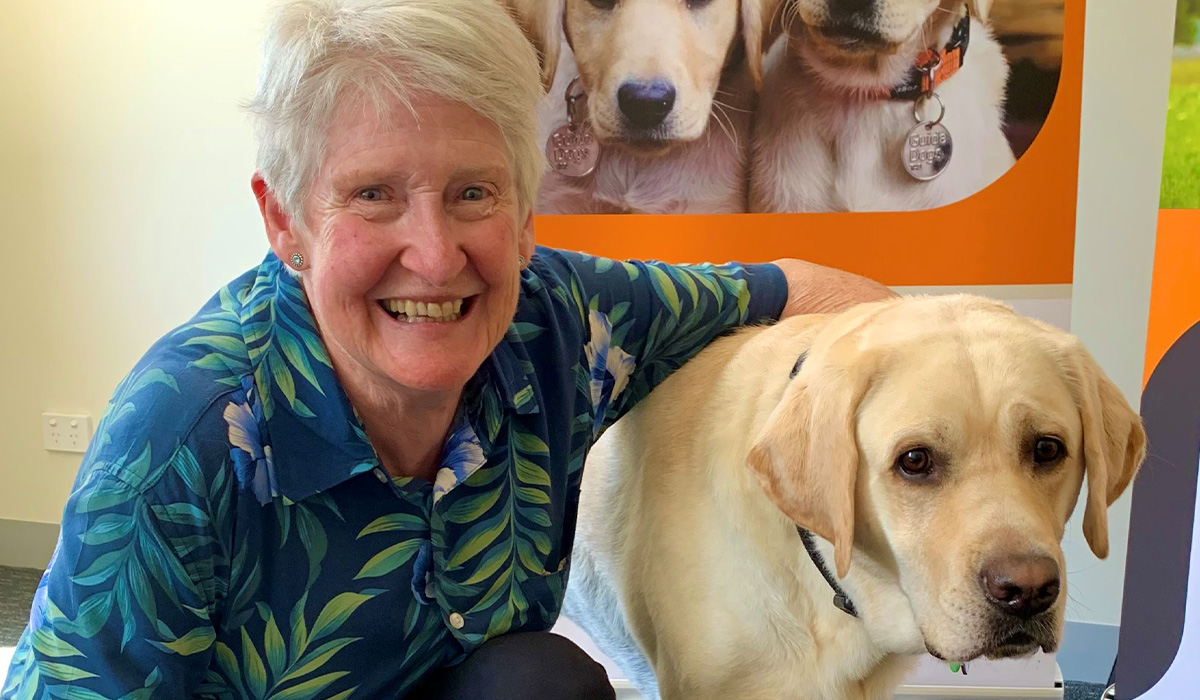 Puppy Love member Sharon Fotheringham is one of those people who finds more joy in giving than she does in receiving.
Sharon, of Forcett, served the community as a police officer for 20 years. Now retired, she takes her own dog Gabby, a sweet-natured border collie, to visit the residents of the Lillian Martin aged care facility in Mornington every week. What delights her most is seeing the happiness and comfort it brings to the residents.
Sharon has also been making regular monthly donations to Guide Dogs Tasmania to support the puppies in our program for more than two decades. Asked why, she describes the sense of satisfaction she gains from giving back.
Sharon says: "When I was young, the community helped me a lot, and I received so much from working as a police officer. Now, it's just nice to be able to return that favour. Supporting Guide Dogs Tasmania is not a task for me; it's a real pleasure."
Sharon loves knowing she is helping our extraordinary puppies be raised and trained, and go on to change people's lives right here in Tasmania.
"Guide Dogs are just so special, they give so much and they really love what they do."
"I can't do it personally, but by donating, I can see it happening and there's just so much personal satisfaction for me."
"Guide Dogs are just so special," she says. "They give so much to the people they're given to, and they really love what they do. Guide Dogs Tasmania obviously chooses very carefully the people that each dog is placed with, and you can see the bond – this fantastic bond – between them. It's brilliant." 
"I also like to see donations staying in Tassie and to see us excel in this area."
And to anyone considering becoming a Puppy Love member through regular monthly donations, Sharon says: "I'd say, it's so worthwhile. I'm so happy to be donating and it's great."